Using the Editor Placeholder
The Editor Placeholder plugin allows you to display a placeholder text when the editor content is empty. The placeholder helps users locate the editor in the application and prompts to input the content. It works similarly to the native DOM placeholder attribute used by inputs.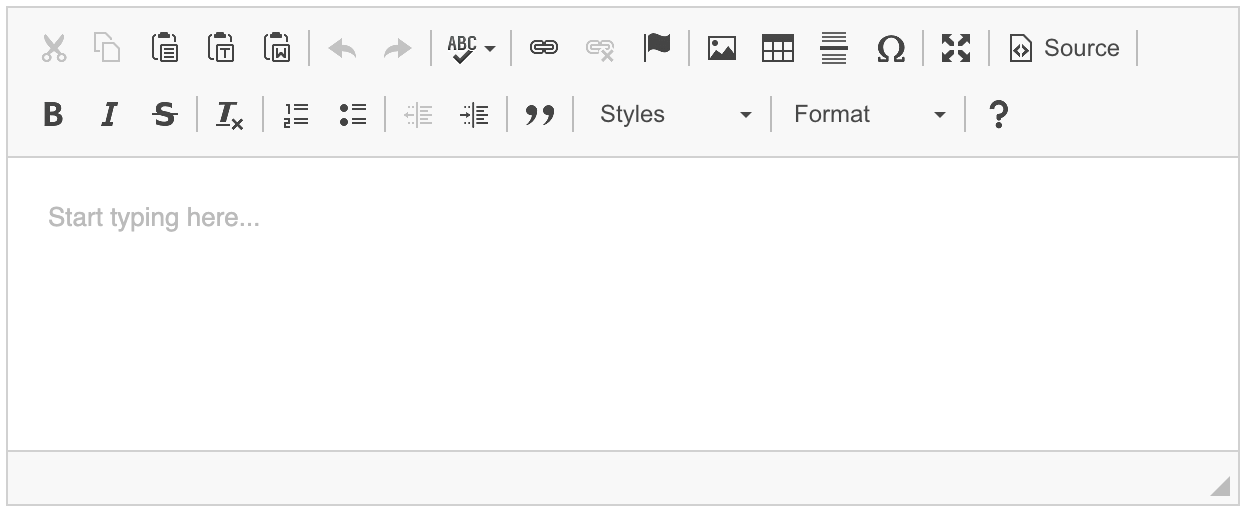 The placeholder text is configurable and can be adjusted by using the config.editorplaceholder configuration option.
# Editor Placeholder Demo
See the working "Editor Placeholder" sample that showcases the editor placeholder.