Real-time collaboration overview
CKEditor 5 real-time collaboration features let you customize any CKEditor 5 build to include real-time collaborative editing and commenting features and tailor them to your needs.
Share the complete URL of this page with your colleagues to collaborate in real time!
Real-time collaboration features include three separate plugins that can be customized and used independently of one another with any CKEditor 5 build.
All of the above features are fully adjustable. This makes implementing real-time collaborative editing within your application a highly customizable out-of-the-box experience.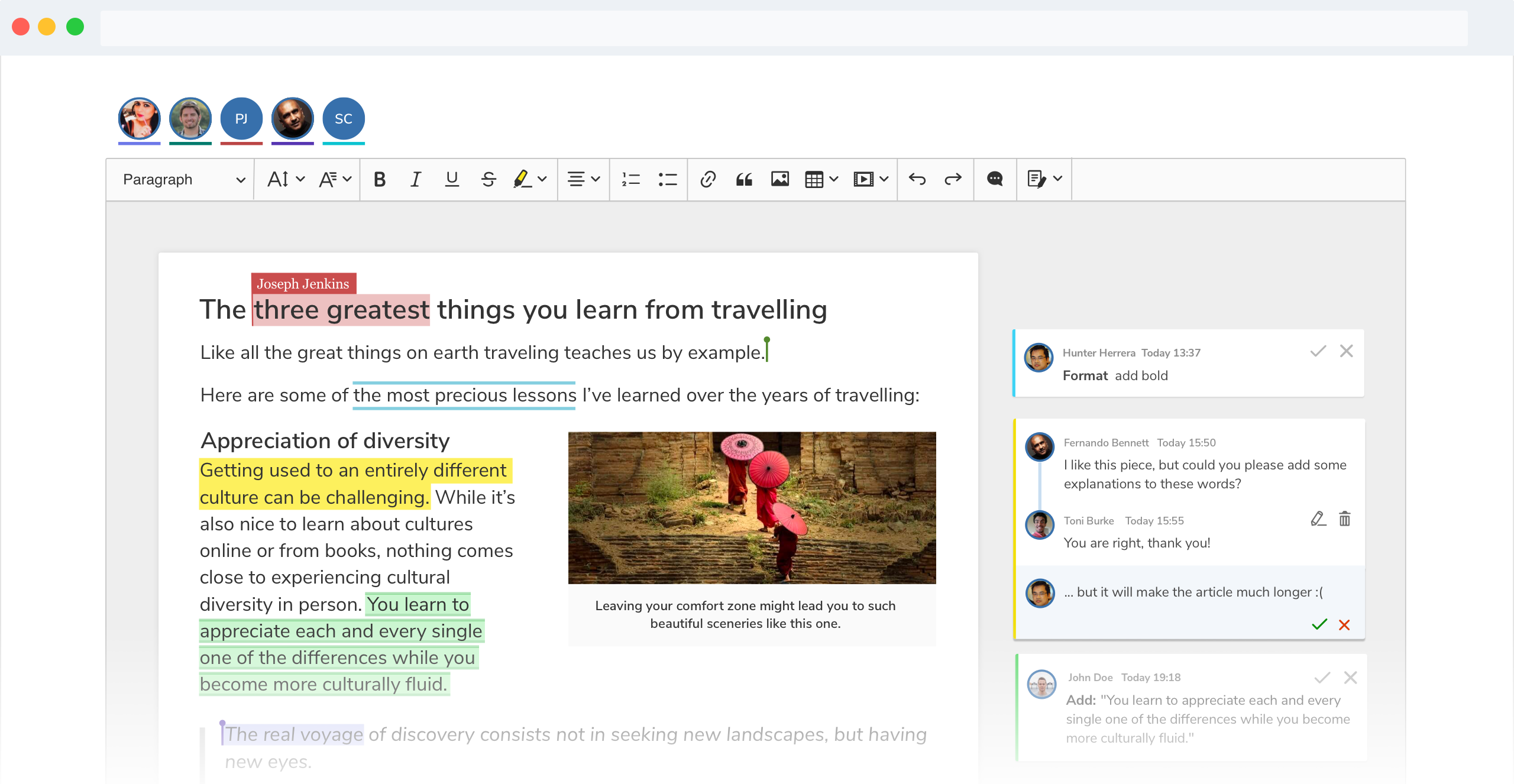 The real-time collaboration feature needs a cloud service to synchronize content between the clients. To use it you need to sign up to the Collaboration service powered by CKEditor Cloud Services. Refer to Collaboration - Quick Start for more details.