What clients love about CKEditor the most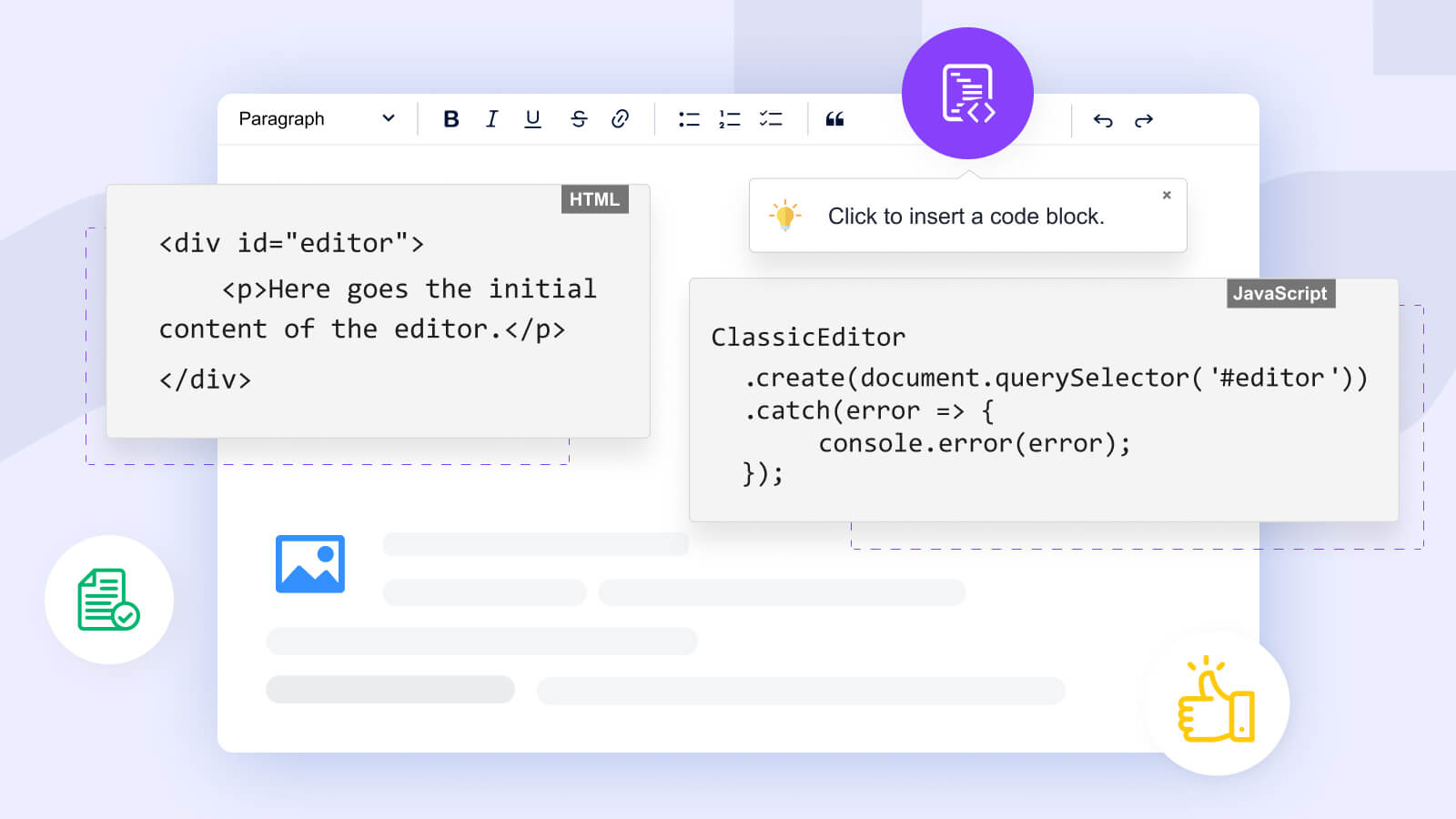 "We were impressed by the client list or other companies using the editor; we were also impressed by the breadth of the features [it offers]; and we were impressed with the community behind it," admits Chris Bullock, CEO & Co-founder of ClearGov, one of the businesses that got on the fast track to success with CKEditor. This cutting-edge content creation tool makes the switch to digital transformation seamless for thousands of clients, letting them grow and attract more end users - since today they expect any modern platform or solution to be feature-rich, user-friendly, flexible, reliable, and secure.
CKEditor helps achieve all these but it offers corporate clients and their end users so much more. Firstly, it lets all parties involved be more productive and time-efficient which translates into saving money and other resources. Users don't have to utilize any external platforms, nor do they have to waste time sending emails back and forth to multiple contributors - for corrections, suggestions, or approvals. The whole content creation process can take place in a single application in which CKEditor 5 is implemented.
But what are the CKEditor qualities and features its users praise the most? Read on to find out.
# CKEditor qualities users love the most
CKEditor is brilliant in its simplicity and adaptability, which gives its users a lot of space, convenience, and comfort. As Ventsi Lyaskov, Head of Support & KB at Kanbanize, puts it, "CKEditor 5 is a great WYSIWYG editor - easy to implement and use, highly customizable, and allowing users to focus on getting the job done, without context switching between multiple other applications."
If we were to enumerate CKEditor's qualities its users appreciate the most, these would be:
# Excellent code & documentation quality
Customers who trusted and chose CKEditor (and there are as many as 30,000 of them), may enjoy the remarkable quality of code it offers, and the unrivaled security, provided by a team of experienced developers. They also deliver peer review (code and architecture-wise), writing tests, and extensive documentation, available online.
The number of times CKEditor broke something in the past five years can probably be counted on two hands.
Because the quality of documentation is superb, customers or end users don't have to contact support at all times but can do many things - and solve many problems - on their own, easily. As Wim Leers, Drupal Core CKEditor Integration Maintainer emphasizes, "CKEditor is mature, accessible and has a great development team behind it. The number of times CKEditor broke something in the past five years can probably be counted on two hands."
# Being open-source
CKEditor is a perfect solution for open-source projects, offering them a modern, full-featured JavaScript rich text editor. It is available for free for open-source projects under the GPL2+ license.
Being open-source is also something that CKEditor itself is known for and something CKSource's clients adore. Apart from CKSource's world-class developers, many other IT people enhance CKEditor's source code, and the large community standing behind it ensures that it's secured properly with all possible flaws being spotted and fixed immediately. The open-source nature of the whole project makes it stable, and trustworthy, with no security gaps.
# Reliability and stability, no security gaps
But being open-source is just one piece of a puzzle, and hiring the best IT professionals in the market is something vital in creating the most reliable and rock-solid content creation solution one can imagine. There are over 40 developers in charge of that, and many of them have been working for CKSource for six years or more, and sometimes even for over a decade, improving their skills and turning masters in the areas of their expertise.
CKEditor is a go-to solution for many businesses since many people know it as one that's been setting the market standards for almost 20 years. "Your editor just works, others just make promises" - that's what CKSource's salespeople often hear from clients who decided to switch to CKEditor or kickstart with it right from the very beginning of their platforms' existence. The first option is way more common, however, with developers or current users feeling the need for enhancing the existing solution with a powerful content creation tool when those used to date turned out to be insufficient and unproductive.
# Top WYSIWYG editing experience
A lot can be said about the writing or editing experience CKEditor provides. It can be called top-notch, ultra-modern, dynamic, and rich, but it's also WYSIWYG. The latter quality, standing for "what you see is what you get", means that the content looks like the final output right away and is being created instantly, without relying on coding. And with CKEditor, a functional and scalable WYSIWYG editor, that kind of dynamic WYSIWYG writing experience and seamless workflow are what content creators can enjoy whenever they write something.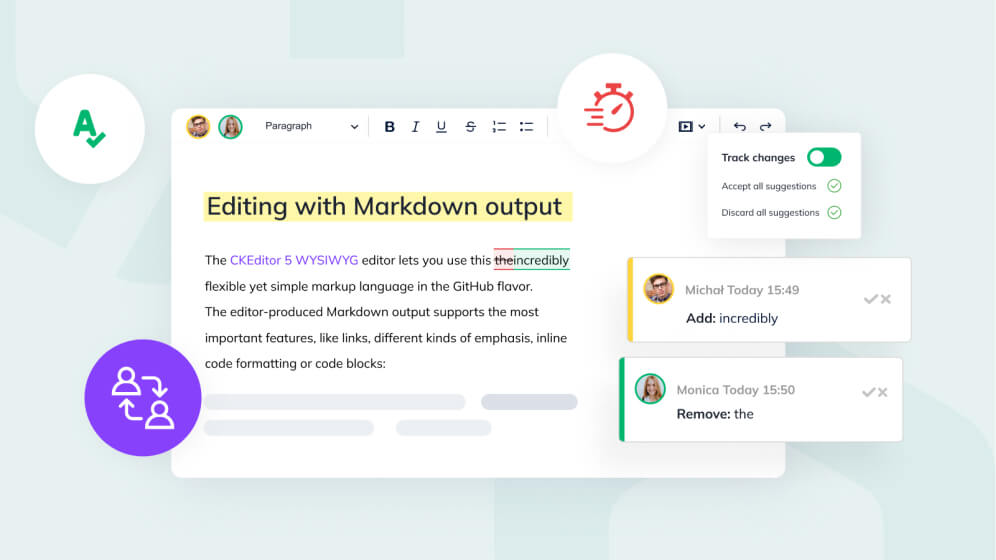 "We had users who were comfortable with Markdown, but most of them, about 70% actually, wanted a WYSIWYG editing experience," emphasizes Virginia Friedrich, Computer Scientist at Swiss Data Science Center that is standing behind the data- and code-sharing platform called Renku.
However, end users who actually like using Markdown may dive into a fully-fledged Markdown WYSIWYG editing experience with CKEditor. This can be done by using both Markdown input (or Autoformatting) and Markdown output features.
In brief, CKEditor uses a simple and fast text formatting syntax for converting plain text into HTML with the help of shortcodes. On the other hand, the Markdown plugin allows switching the default CKEditor 5 output from HTML to Markdown.
# Superb support & customer service
The support team is a vital, and highly acclaimed, part of CKSource's structure. "Whenever we needed any help, the CKEditor support team was always there for us. We were able to get the answers to our questions and the requests were handled in a timely manner so we would rate the support as outstanding," admits Ventsi Lyaskov, Head of Support & KB at Kanbanize.
But there are some more enthusiastic testimonials available. "The few times that we ever contacted the CKEditor support team, it's been nothing but a positive experience for us. The answers were very quick and the service - very nice overall," emphasizes Chanette Locki Plesner, Project Manager at DTU.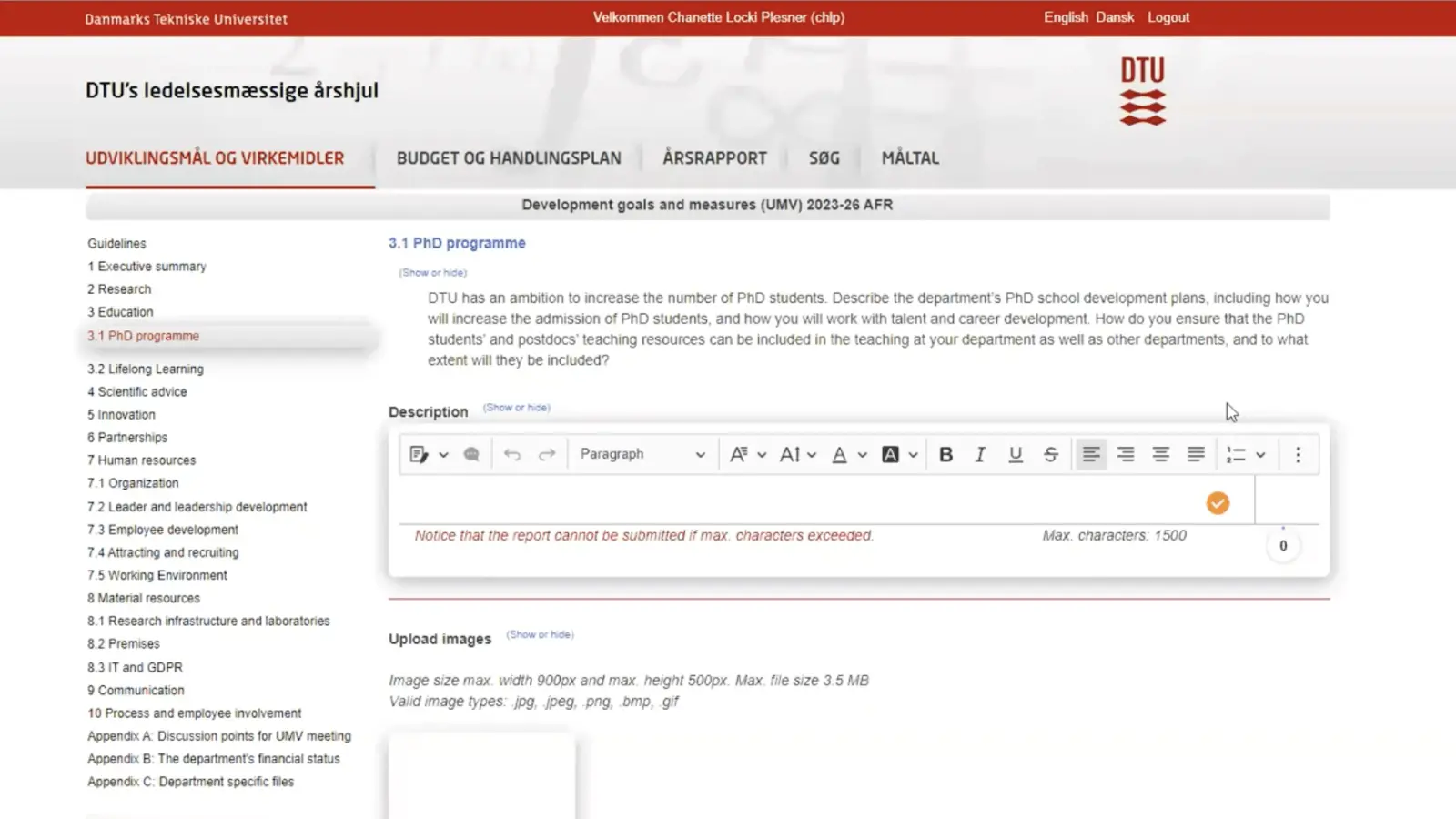 # Being feature-rich
CKEditor is a go-to solution for virtually all industries or teams with content creation needs, including startups, mid-sized companies, and enterprises. This robust, versatile, innovative rich text editor sets the standards for the whole industry and outshines competitors in many ways, including code quality, a unique 100% code coverage, superb documentation, and first-class support.
This way, end users working in many industries can easily write and manage the publishing process of various types of content like emails, letters, mobile notifications, or policies. For that, they can also upload images with drag and drop or embed videos in no time. Copy-pasting content from third-party applications is no longer needed, which makes the workflow smoother and faster.
We want to be full-featured, responsive, and mature. CKEditor really helps us with this.
CKEditor provides many advanced, stable, battle-tested features used successfully for 19 years of the company's existence. Such features are vital for complex use cases but are something that basic WYSIWYG editors simply don't offer. In turn, clients representing the most competitive or individualistic professions are very enthusiastic about the huge possibilities that this cutting-edge tool enables.
# Unrivaled customizability
But strong and reliable CKEditor software is not something set in stone as new rock-solid components, features, or other improvements are added regularly. What's also important, is that they are available both within the real-time and non-real-time collaboration model CKSource's clients can choose from.
In brief, CKEditor offers excellent customization, with many plugins available right away or customizable easily. It is all to enhance UX and give end users exactly what they need and expect from a cutting-edge WYSIWYG editor. CKEditor's flexible architecture simply lets clients shape anything from theme styling, toolbar layout, and UI to an editor type (build) and features/plugins set. It's good to remember, though, that leaving some features out can be very advantageous for some use cases and clients, too.
No other rich-text editor we tested provided the same combination of editing capabilities, performance, ease of integration and customizations.
# CKEditor features users praise the most
"All that CKEditor offers is exactly what we need," Leo Bassam, Plutio's founder, admits. There are some functionalities that CKEditor's users rank very high, regardless of the industry they represent. Those crucial features it is especially praised for are proper for virtually any use case.
What's on this list? Which features are absolute must-haves according to CKEditor's users?
# Collaboration features (Comments, Track Changes, Revision History)
"The Comments and Track Changes features are a must. We can't have Agreemint without them," emphasizes Peter Graham, Founder and CEO of Agreemint. And there is a reason for this affection.
Collaboration features simply take the burden off clients' and end users' chests, making their lives and day-to-day work much easier. "Collaboration is built into our application and we don't need to use any other external tools, like Google Docs," stresses Rick Nash, Managing Partner at Spotlight.
Tracking changes is something that may lower business risk, too - as it also means tracking the stages of ongoing projects and the possibility to act fast if deadlines are approaching. And this, in turn, may trigger productivity, with less team supervision needed as the progress achieved is clear. Efficiency increases thanks to functionalities such as replying and creating threads as well as lightning-fast adding, deleting, and editing content, with any changes easy to track for everyone involved.
# Real-time collaborative editing
"Real-time collaboration is the key differentiator for CKEditor 5 against its competitors," Rick Nash notices. Certainly, this way of doing things enhances collaboration in general and creating a document together with other people in real time, offers CKEditor 5 users great benefits, making their workspace more pleasant, and their workflow - way smoother and more optimized. Reaching flawless effects and accuracy are also in the mix here, just like increasing productivity or even innovativeness, shortening time to market, as well as helping to earn more money faster.
Real-time collaboration is the key differentiator for CKEditor 5 against its competitors.
One way to achieve such impressive results is by making use of amenities such as real-time caret position and text selection (to see what collaborators are doing in the document at a given time), and users' presence lists - to see who is currently connected to the same document. Real-time collaboration is best experienced through the use of the Track Changes and Comments features.
# Paste from Word
Among the core, and most loved, functionalities CKEditor offers are features such as Paste from Word - for pasting content from Microsoft Word - and Mentions - one that brings support for smart autocompletion based on user input. What's very important is that they are both available at CKEditor out-of-the-box, and clients don't have to pay extra for it, contrary to many CKEditor's competitors.
The Paste from Word feature turns out to be very handy in everyday life and work. In brief, it lets users paste content from Microsoft Word with the original structure and formatting maintained. Interestingly, Word content is detected automatically, and elements such as basic text styling, heading levels, images, tables, lists, and links get preserved easily.
Curiously enough, CKEditor offers another useful feature of that kind - Paste from Google Docs - provided through the PasteFromOffice plugin.
# Export to PDF and Word
Export to PDF and Word, some of CKEditor's premium features, are also some of its end users' favorites. Export features enable them to create document content and save it as a PDF or Word file with a single click, saving a lot of time and effort. Regardless of the format chosen, the exported file looks exactly the same as the original content, with all the styles and formatting preserved.
CKSource's clients appreciate this feature because it speeds up the workflow greatly. Whenever users need to quickly print out or email their documents, Export to PDF and Word are there for them, at their fingertips, providing a fast, reliable, and convenient service. Support for page breaks and embedding images is possible, too, and in the case of Export to Word, suggestions, and comments are displayed also in the exported file. This is a unique solution as CKEditor is the only rich text editor that offers Export to Word with comments and suggestions preserved.
# Mentions
The Mentions feature - which provides smart completion functionality for custom text matches based on user input - is one of the core CKEditor features that clients don't need to pay additionally for. It can enhance any content-related communication process with two major benefits. The first one is letting the person you address know that this very message is directed specifically to them. The second - informing the other people involved to whom your answer was meant.
The mentions mechanism (also known as autocomplete or simply pings) can be very useful in a variety of places and spaces. These include online forums and chats, as well as numerous projects with multiple contributors - where particular editors can be mentioned in the comments sections of a document or called upon for changes to the document itself.
# Autoformatting
Number one on the CKEditor 5's features list in alphabetical order, Autoformatting, is also topping the list of the most useful and liked features overall. Shortcodes are something both end users and power users expect, as they are accustomed to using autoformatting from other large enterprise apps, as the Testmo case study revealed.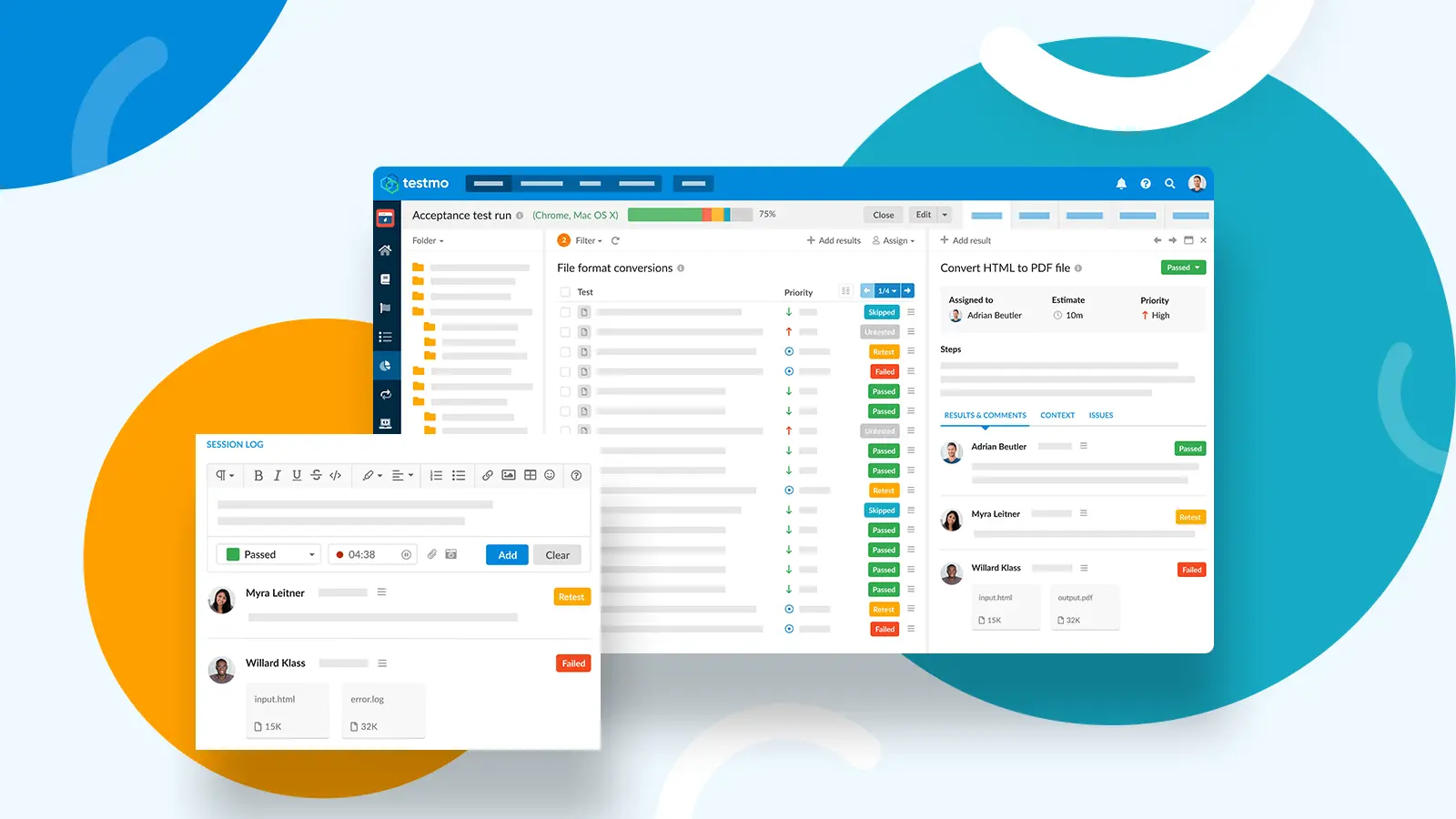 Also, it turned out that enabling this advanced feature only took the Testmo team a few lines of code. Their representatives admit that the ready-to-use nature of such CKEditor features saved the Testmo employees months of custom development time. For this reason, they could focus on other core application features instead.
# Spell checking
"The features our users desired most were tracking changes and spell checking. We got them both with CKEditor 5," Chanette Locki Plesner, Project Manager at DTU, emphasizes.
Spell checking is a feature that can make a huge difference to end users. As Chanette recalls, before enhancing their university's content creation tool with CKEditor 5, writers couldn't check the spelling so they just had to trust that they were getting it right. That's why they tended to use Word and then just copy-paste the content to the system since they couldn't do a lot within it back then.
What users usually refer to as "spell check", is actually a part of the larger multi-language proofreading tool that CKEditor enables. It covers features such as spelling, punctuation, and grammar suggestions that are available on hover, with no clicking needed, or as a convenient dialog. As for spell checking, it embraces many useful functionalities, including the "spell check as you type", and "spell check in a dialog", with in-pace replacement suggestions and a dedicated settings menu for fine-tuning the spell-checking rules.
# CKEditor's highlights in brief
Among many vital benefits CKEditor offers, its huge advantage is that it works perfectly well in demanding, complex use cases - where competitors' solutions prove to be useless, as they work correctly only to a certain level. And many other editors don't even have collaboration out of the box, and even if they do, the number of collaboration features is very limited.
Healthcare, banking, insurance, accounting & real estate sectors as well as legal & advisory sectors, manufacturing & retail industry, and governmental institutions - are some of the examples of industries that benefit greatly from using rich text editing solutions in the form of the CKEditor 5 WYSIWYG editor.
Working with CKEditor 5 was smooth and effortless. It was a real productivity boost for us!
"Using CKEditor was time-saving and risk-saving for us. Overall, it's a wonderful tool," Jani Laakso, CTO at Leadoo, emphasizes. "We can now run our business bigger, faster, and better," adds Rick Nash, Managing Partner at Spotlight.
If you, too, would like to give CKEditor a try, use our Demo version, check out our Online builder, or contact us now.