Amarillo College Case Study
The Challenge
Amarillo College is required by law to ensure all online content is accessible. With almost 200 academic and administrative departments, they had to go to a distributive content model. Ensuring ease of use and making all content accessible is a daily challenge.
The Solution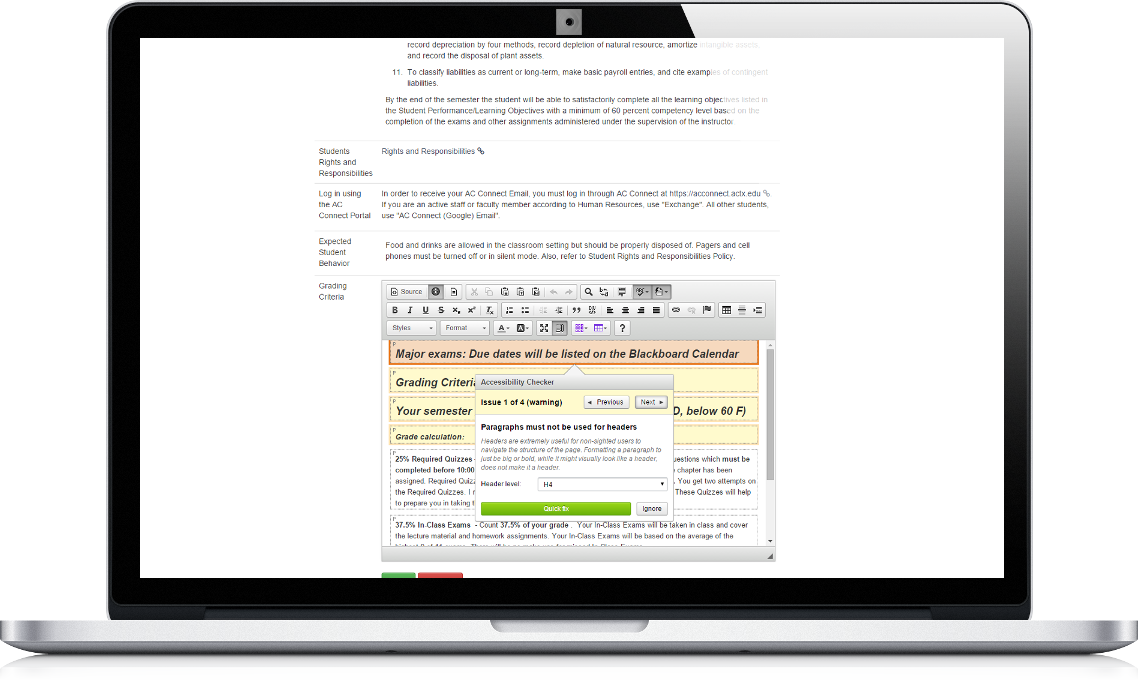 Amarillo College Content Management System (CMS) of choice is an Open Source product called phpWebSite. It was selected because it was designed / maintained by another higher education institution. The editor of choice within phpWebSite is CKEditor.
The use of a standardized product for all online production has allowed for a better overall experience. Training is easier, troubleshooting is easier, upgrades are easier.

Thomas de Jesus, Senior Web Application Developer at Amarillo College
Because of their endusers overall familiarity with CKEditor, they have used it with other web applications outside the CMS such as Online Syllabus Manager, which was created in house.
The Results
Amarillo College went from one person handling an entire website and content for 200 departments to allowing end users/departments to manage their own content. CKEditor is a big part of that. The familiar look and feel from Word Processing programs lends itself to being intuitive. The new Accessibility Checker ensures no student is left behind because the content they try to access cannot be properly read by screen readers.
CKEditor and the Accessibility Checker will do more for our students than just help those with disabilities. It ensures that we properly format all our content, which helps all of the visitors to our site.

Thomas de Jesus, Senior Web Application Developer at Amarillo College
Technical Recap
Product: CKEditor, Accessibility Checker, SpellChecker
Environment: phpWebSite
Environment languages: PHP, JavaScript
Development time: Minimal - CKEditor is bundled with Amarillo College CMS, was easily integrated into its Online Syllabus Manager
Discover other customer success stories: