New CKEditor Localization Tool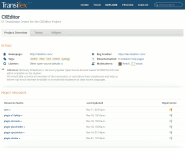 CKEditor is the most popular online WYSIWYG rich-text editor available on the market and among the features that we are particularly proud of are numerous localized versions. They are what make the editor the first-choice solution for websites created for audiences all around the world.
In an effort to speed up the CKEditor localization process and make it easier and more intuitive for our translators to create and maintain different localizations we have decided to set up the brand new CKEditor UI Translation Center as a localization project on Transifex.
Why Community-Based Translation?
Throughout all these years CKEditor grew thanks to a dedicated community of users and developers who contributed to the project, pointed out most sought after functionality and new features, reported bugs, and last but not least, localized the editor into their native languages.
We were aware, though, that our localization process was lacking some important aspects of modern computer assisted translation (CAT) practices and required the translator to be capable of understanding the source code of the editor.
We have realized that what we really needed, then, was a platform that would make it easy for a whole team of translators to work on the same resources simultaneously, in cooperation with one another, with tools that would help leverage the knowledge and skills of multiple users and combine them in order to obtain quality CKEditor localizations.
Why Transifex?

We have researched different options while looking for a replacement of the localization workflow that we have had until today, based on direct translation of JavaScript files.
We have been looking for a reliable partner with know-how in running large localization projects, a user-friendly interface that could be mastered by inexperienced users in no time, and an efficient developer API that would make it easy to integrate with our current version control system.
And we have found just that. The Transifex platform is used by some prominent projects, like Fedora, Django, TortoiseSVN, Mozilla Firefox, or Creative Commons. The Transifex command line client makes it easy to manipulate language resources server-side and the support is always extremely responsive and helpful. Choosing Transifex as our primary localization platform is a huge leap forward and we are really excited to do it!
What Can You Expect?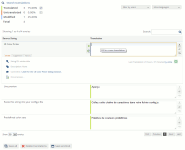 The CKEditor UI Translation Center means:
Support for both core editor files and plugin localizations.
User-friendly interface.
Support for online and offline translation methods.
An excellent set of advanced CAT tools including the Translation Memory, auto translate feature, translation suggestions and history.
Clean team structure — each language constitutes a separate team that the translators can apply to.
Team cooperation tools: dedicated discussion forum, private messaging system, suggestion voting.
CKEditor source files are updated automatically, without the need to create tickets on our Development site.
See the diagram below for a summary of how the new CKEditor localization process works.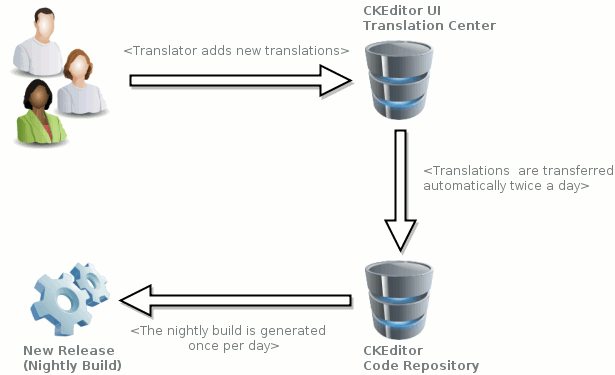 We Need You!
We are really excited about the opportunities that using the new CKEditor UI Translation Center can give us.
No matter if you are a first-time Transifex user or a seasoned translator, a fresh CKEditor fan or a long time user, feel free to join us, contribute to existing translations or create new ones in an effort to make it easier for people from around the world to use their favorite editor in their native language!
Localization Help
To make it easier for our users to get up to speed with the new localization process, we have created extensive localization documentation that is available in the CKEditor Developer's Guide.
The localization process of CKEditor is described in a few sections of the documentation page, namely:
Please contact us with any questions or issues regarding the new localization workflow. We will be happy to assist you and welcome you as our new collaborator!