5 benefits of knowledge management in healthcare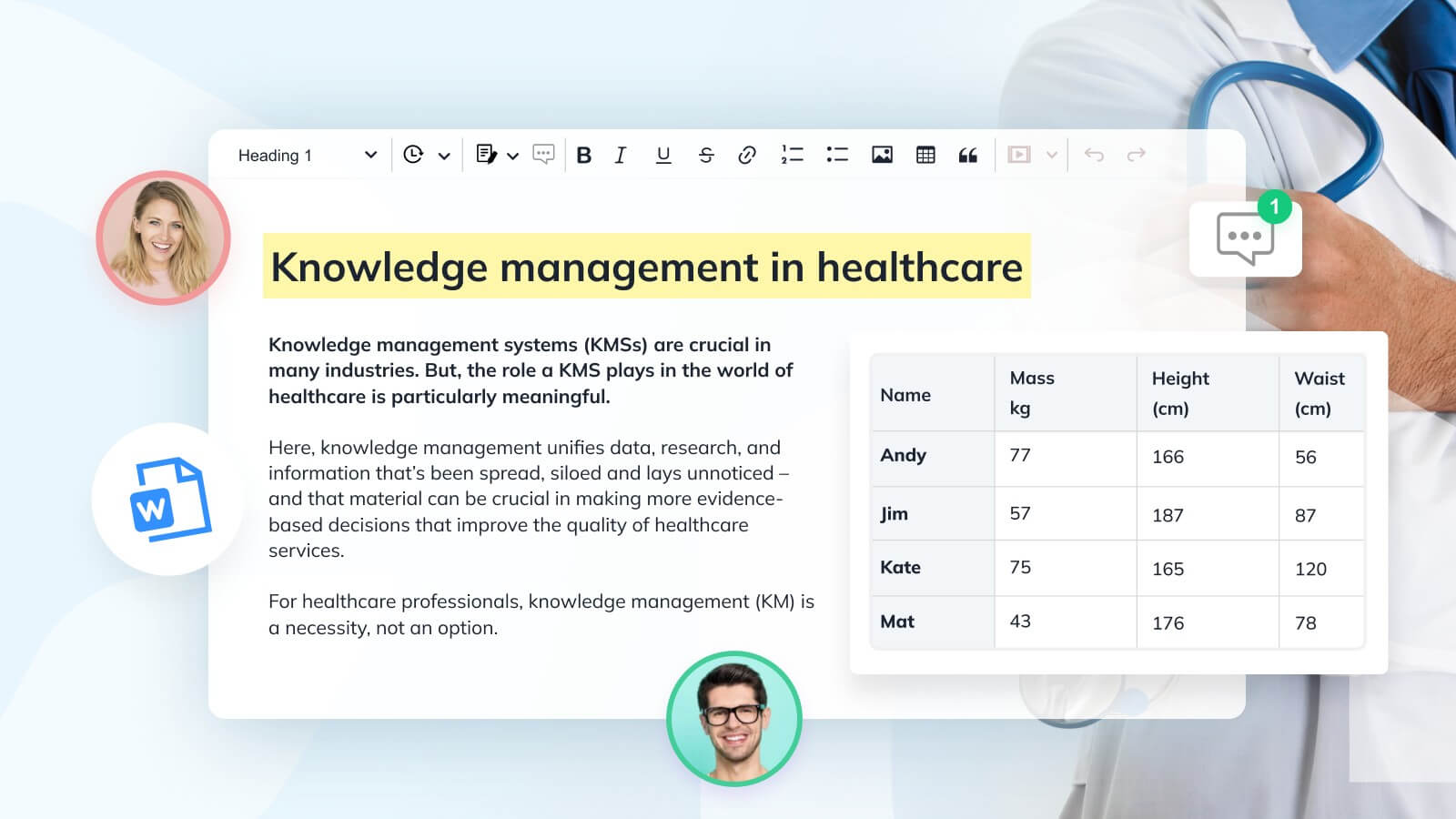 Knowledge management systems (KMSs) are crucial in many industries. But, the role a KMS plays in the world of healthcare is particularly meaningful. Here, knowledge management unifies data, research, and information that's been spread, siloed and lays unnoticed – and that material can be crucial in making more evidence-based decisions that improve the quality of healthcare services. For healthcare professionals, knowledge management (KM) is a necessity, not an option.
It could be said that the tools, support, and expertise that a health organization has at its disposal determines the quality of treatment they can provide. While a vast amount of knowledge and expertise is needed to treat every individual patient's unique symptoms, in many cases, healthcare practitioners can't access the right information to interpret, and then share the appropriate medical knowledge to deliver the best possible care.
The benefit of implementing a healthcare knowledge management system is that it helps health organizations, practitioners, and service providers to manage and optimize their tacit and explicit knowledge.
However, the healthcare industry presents a complex challenge for knowledge management.
# Challenges to knowledge management in healthcare
Healthcare organizations (particularly hospitals) have large, complex structures. Patient care is often delivered through a collection of specialists who operate in distinct, hierarchical arrangements that are frequently spread across organizational units or totally separate businesses.
This operational structure poses challenges to knowledge management in healthcare organizations and their ability to create, share and manage their knowledge. Additionally, ongoing medical research forces continual updates to recommended care and medical approaches, which in turn, influences the number of medical errors caused by misdiagnosis and/or incorrect information.
In a data-centric and service-focused industry like healthcare, efficient knowledge management and the astute implementation of big data adds huge value to the diagnosis, decision-making and treatment processes.
# Why knowledge management is important in healthcare
While traditional knowledge management systems emerged from within the business world, numerous KMS healthcare-specific studies (2010, 2017, 2017, 2022, 2022) have established that the practice of building, accessing and harnessing an industry-specific framework of information is crucial to the healthcare industry – to enable people to do their best work.
The Healthcare Information & Management Systems Society in the UK defines KM as the "…aligning of people, processes, data and technologies to optimize information, collaboration, expertise, and experience", making it obvious that knowledge management provides crucial informational support to healthcare professionals. It directly influences and facilitates the timely sharing, active collaboration and use of (often disparate) knowledge, to aid patient care.
A Journal of Health Science report concluded that, "Providing the right knowledge at the right time, i.e., at the point of decision making by implementing knowledge management in healthcare is paramount. To do so, it is very important to use appropriate tools for knowledge management and user-friendly systems because it can significantly improve the quality and safety of care provided for patients both at hospital and home settings."
# How is knowledge management used in healthcare
Knowledge management in healthcare continuously improves the efficiency, effectiveness, productivity, and quality of patient care in healthcare organizations. It creates a more efficient flow of information between researchers, providers, medical practitioners, and support teams, while big data contains a huge amount of tacit knowledge that adds value to diagnosis, decision support, and treatment.
Equally, the thinking process behind the implementation of a healthcare KMS is important in how knowledge management is used within healthcare, because of the potential crossovers and overlaps in information and care. Taking a more holistic view of the service process, leads to higher quality care, patient safety and satisfaction, all of which are important outcome measures in healthcare.
# Five benefits of knowledge management in healthcare
The purpose of healthcare knowledge management is to improve how healthcare organizations function, through more efficient operational work. Its impacts are felt across functions such as management, finance, patient care, quality and safety, information technology, continued improvement, and organizational culture.
Concurrently, the primary role it plays is to aid more informed clinical decision making. By adopting the right strategy to manage knowledge, healthcare professionals can improve the quality of healthcare delivery.
While the inherent power of your KMS can significantly benefit operational procedure improvements, the capabilities of the rich text editor that's embedded in the KMS software also affects the quality of the information used across a healthcare organization.
# The rewards of a purpose-built collaborative rich text editor
Integrating a fully customizable editor in your healthcare KMS – one that's been purpose-built for collaboration and information sharing – helps you achieve your goals of information access, sharing, integrity and improved patient outcomes.
In many cases, collaborative technology also increases the confidence your practitioners, administrators and team members have in the knowledge management system. When the KMS has an intuitive, familiar interface that functions in similar ways to other frequently used software, it's known to increase the engagement and usage of the overall system.
CKEditor 5 is a next-generation rich text editor written in JavaScript/TypeScript. Its plugin-based architecture means it's highly customizable, so you can add and remove features to suit your needs.
There are five areas specific where the enrichment of a KMS with a modern rich text editor aligns with the benefits of implementing knowledge management in healthcare:
# KMS Benefit 1: Enhances operational efficiencies
Good patient-centered teamwork is facilitated by better (and more diverse) knowledge integration and access to reliable, up-to-date information. It saves time, reduces patient wait times and improves productivity.
Conversely, for R&D teams working on new medicines and treatments, delays in finding the right information can cost lives not to mention slowing the speed-to-market, loss of revenue and possible exclusivity. An efficient, widely used KMS helps to avoid these situations and boosts operational efficiency.
# KM Benefit 2: Supports more accurate decision making
Most importantly, healthcare mistakes can lead to a patient tragedy or multi-million dollar lawsuit. That's what makes knowledge management in healthcare so critical. It provides all-hours centralized access to patient-specific information and the latest medical research, which assists in informed decision making.
An advanced healthcare KMS enables doctors to search for and identify symptoms, procedures, and other valuable information that could change the diagnosis and treatment offered, as well as the life of the patient.
Knowledge management also enables clinicians to assemble patient information from various sources – which is especially useful for patients with multiple conditions. This facilitates a complete picture of the patient and their needs, allowing clinicians to see things that may otherwise be hidden across specialisms.
Practitioners involved in adjacent connecting/overlapping specialties are also more able to share knowledge – delivering clear benefits for patients.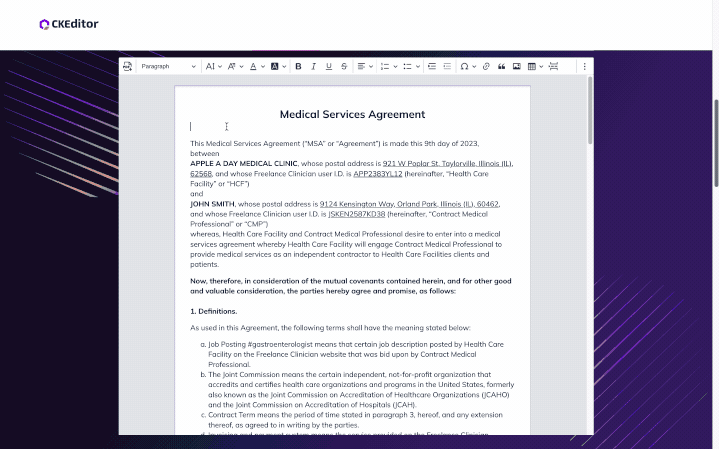 # KM Benefit 3: Leverages the power of collaboration
The best knowledge base tools for healthcare harness the power of built-in secure, enterprise-grade collaboration features that allow physicians to come together and contribute on shared challenges.
Medical professionals learn more easily from each others' experiences and approaches, when multiple sources of medical data are converted to electronic formats and then used to improve the therapy or treatment prescribed. Teams and small groups can also collaborate on a shared source of information, helping to resolve issues faster and breaking down knowledge silos.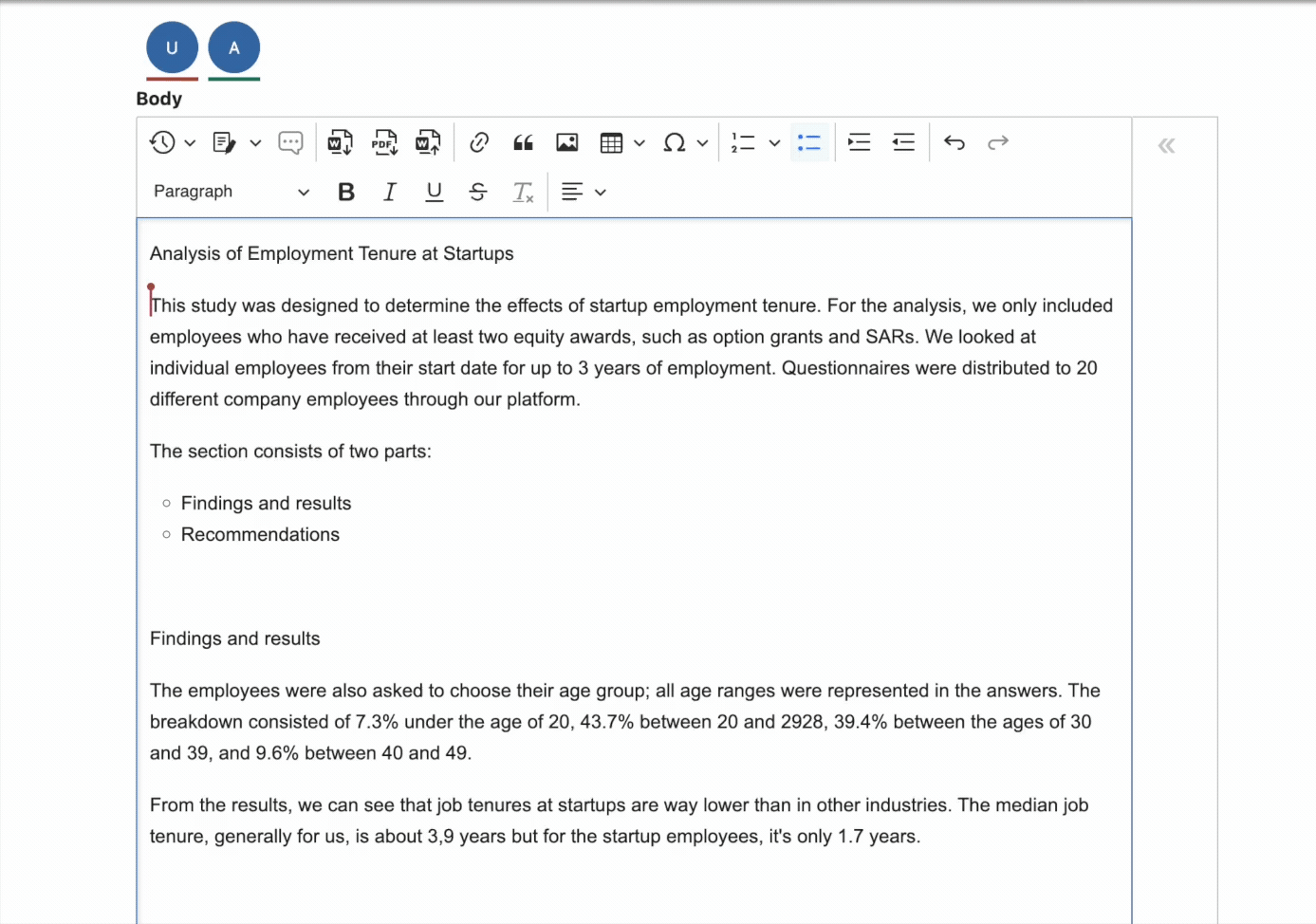 # KM Benefit 4: Fewer errors in information access and knowledge gaps
A 2017 research paper "Knowledge management systems success in healthcare", in the International Journal of Medical Informatics, found that "Of the system factors, knowledge content quality was found to be particularly important for knowledge management systems success."
It went on to say:
Knowledge content quality is highly important in healthcare because low quality knowledge may lead to poor clinical decisions and even endanger lives. Knowledge management systems quality, conceptualized as reliability and ease of use, was also found to be important, but it did not influence use as strongly as the quality of the content.
# KM Benefit 5: Fuels innovative and mulit-discipliary approaches to care
Healthcare is a complex discipline, where new knowledge is a constant. The application of healthcare KMSs frequently inspire a culture of ongoing collaboration, innovation and knowledge sharing that encourages continuous learning and education.
Generally, knowledge management is used to achieve organizational goals through the effective management of knowledge resources and performance. However knowledge management in healthcare has more far-reaching implications, by aiding evidence-based decision making, improving the quality of patient care and producing better patient outcomes.
As a data-intensive industry, fueled by constant research on advanced procedures, new treatments, and emerging technologies, healthcare knowledge management is most certainly a necessity, not a choice.
If you're interested in learning more about the CKEditor premium features or customizing them further to suit your KMS needs, please don't hesitate to contact us.