Software creators using some of the most cutting-edge technology available come to CKEditor for their text editing needs. For example, we helped a client that uses artificial intelligence together with our Comments and Track Changes features to help computers learn about negotiating points and tactics. Now Mailchain, an email-like messaging platform using blockchain technologies, has integrated CKEditor's rich-text editor to make its platform available to everyone by promoting secure, encrypted electronic correspondence.
Challenge: The need to ensure user privacy while providing a dynamic writing experience
One of the appealing attributes of blockchain is anonymity; using Mailchain, users can send messages, for example correspondence, or invoices and receipts for payments, between each other without giving any personal data away. It's a platform that focuses on the data being sent rather than who's sending it, moving away from using a centralized software-and-server model and toward a peer-to-peer model of information encryption and sharing. Blockchain has the potential to be a truly transformative piece of technology, as it becomes more widely adopted.
Regardless of blockchain's game-changing potential, featureless editors can dampen enthusiasm surrounding a new messaging platform. The Mailchain team told CKEditor that they originally equipped their platform with a bare-bones text editor. They soon realized that their users needed something more if Mailchain was to really take off.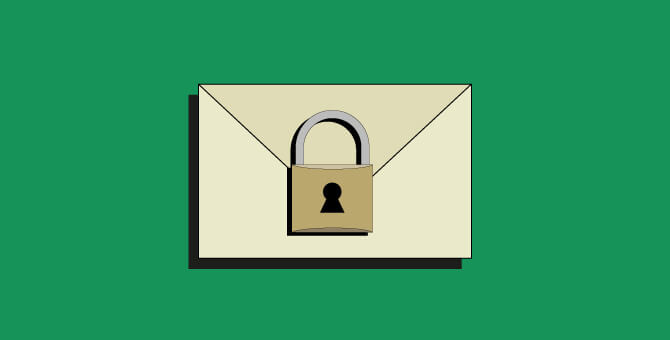 Solution: A user-friendly rich text editor in a safe and secure environment
The Mailchain team reached out to us to implement CKEditor 5 into their Open Source web client, which they saw as an opportunity to help their users express themselves fully. Text styling such as bold, italics, and underline as well as features such as bullet lists, quotes, and indentations were mentioned as instrumental in making this happen. Finally, Mailchain's creators also revealed that their favorite thing of all is how our WYSIWYG messaging presents cleanly on their user interface, delivering a great user experience. "People are used to interacting with good interfaces, and CKEditor 5 allowed us to provide that with minimal development effort so we can focus on building messaging features," they told us.
That CKEditor 5 has plenty of features without being over-engineered was another attractive selling point for the Mailchain team. Although blockchain tools are in their infancy, Mailchain saw a way for the technology to provide a secure messaging platform that works with blockchain addresses. And they saw absolutely no reason to compromise on the text editor, wanting to give users a true webmail experience.
CKEditor 5 allowed us to provide a good interface with minimal development effort so we can focus on building messaging features.
Result: The power to build an industry standard
Mailchain runs on multiple different blockchain protocols, such as Ethereum, Algorand, and Substrate. They constantly look to expand onto more protocols in order to become a standard in blockchain messaging. The easy integration process saved them time, vindicating their choice to look for a go-to solution rather than trying to develop their own.
This is all while keeping the focus on their users, and one of the ways Mailchain is doing that is by focusing on the overall user experience. That's why they've entrusted CKEditor 5 to the task of supplying a customized WYSIWYG rich-text editing experience. Mailchain now has a truly decentralized webmail experience with both security and user-friendliness at its core.