Where The Cloud Meets… CKEditor at SaaStr Annual 2022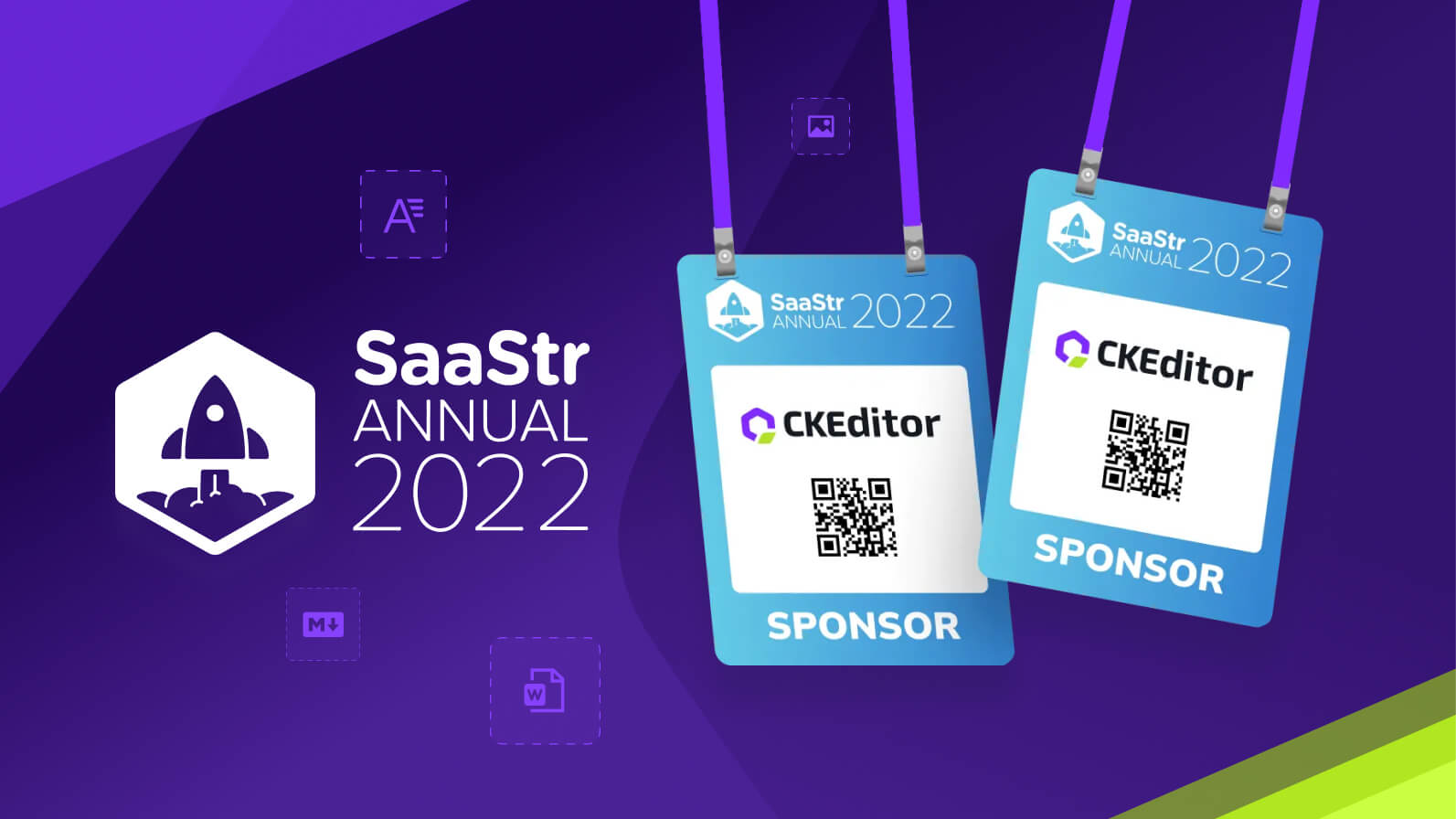 CKEditor is widely recognized across the world. Our clients include many software companies and it is vital for us to stay in touch with the SaaS community. There are many events that create a perfect opportunity to keep abreast of the latest trends and the emerging needs of both current and potential clients. This year has been truly incredible. We have attended Bett in London, DrupalCon in Portland and in Prague, and Collision in Toronto. But there was one more event that made our hearts race in a very positive way! It attracts around 10,000 Cloud and SaaS Founders, VCs, and Execs, and we are pretty sure you have heard the name before… We are talking about SaaStr Annual, of course!
The first time we wanted to go to SaaStr in 2020, we were stopped by the pandemic, but we never gave up on the idea, and in 2021, we attended the conference, with great results. Our gut feeling was right—SaaStr Annual is really worth the effort of flying to the other side of the globe! And so this year, we exhibited at SaaStr Annual again.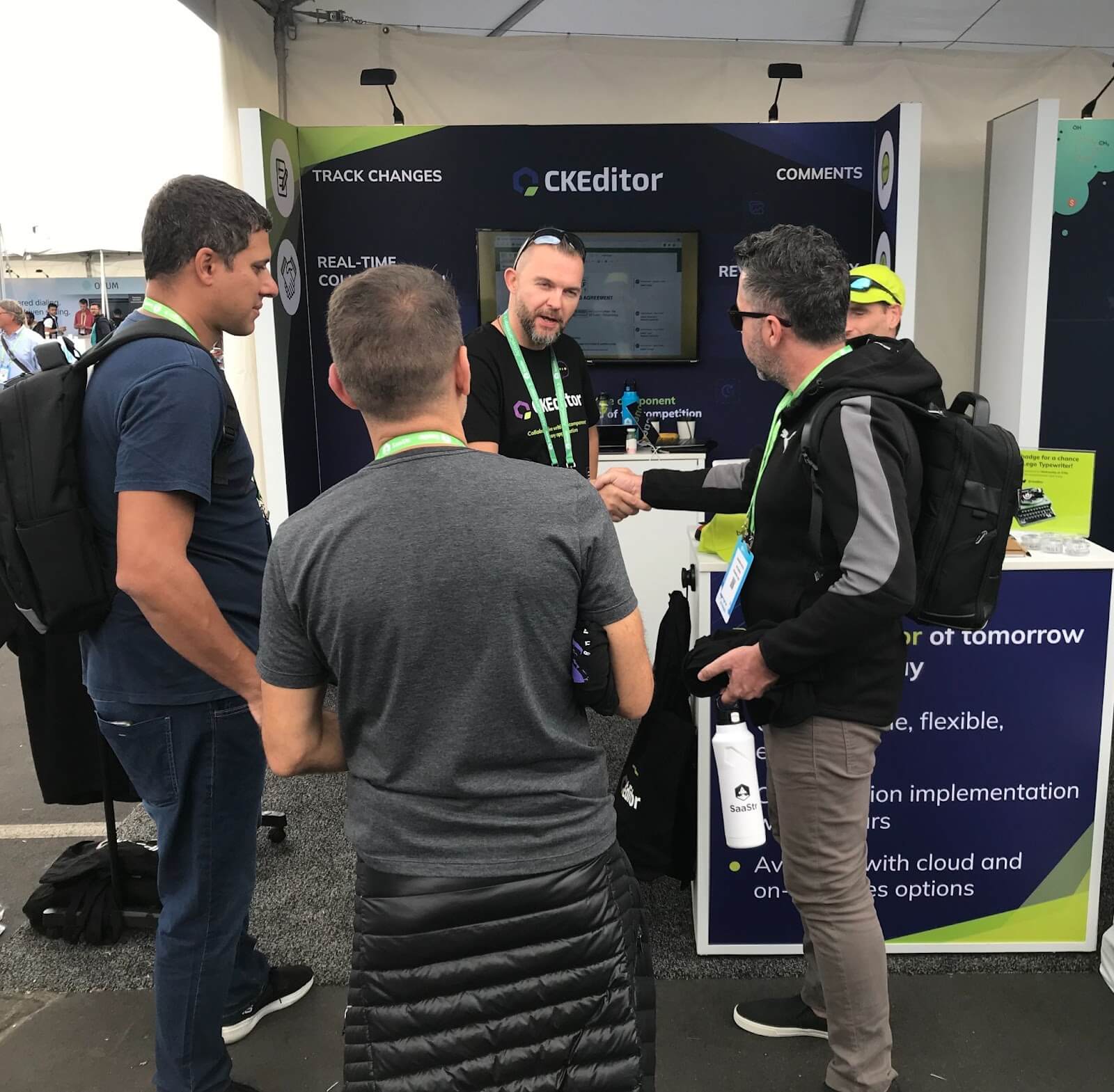 # Where you meet your current and future clients…
SaaStr Annual is held at the heart of Silicon Valley—a region in Northern California that serves as a global center for high technology and innovation. It attracts both startups and big companies alike. The event gathers a truly international crowd of people who are software-savvy, passionate about SaaS products, and enthusiastic to share their experiences and exchange ideas on software development. There are countless opportunities to participate in insightful sessions on how to scale faster, and to engage in networking.
For the CKEditor team, this was also a fantastic opportunity to meet in person with some of our clients, touch base on the new product developments and services on offer, and to further our partnership. We always love to listen to their feedback as it helps us grow. These guys do some incredible work in the SaaS world and we are happy that our rich text editing component helps them grow and achieve their goals ahead of the competition. Let us introduce you to some of the companies we work with!
Zendesk revolutionized the customer experience around the globe by enabling any business to move its customer service online. It now powers billions of conversations and connects brands with customers, using diverse communication methods, such as telephone, email, chat, messaging, social platforms, communities, review sites, and help centers.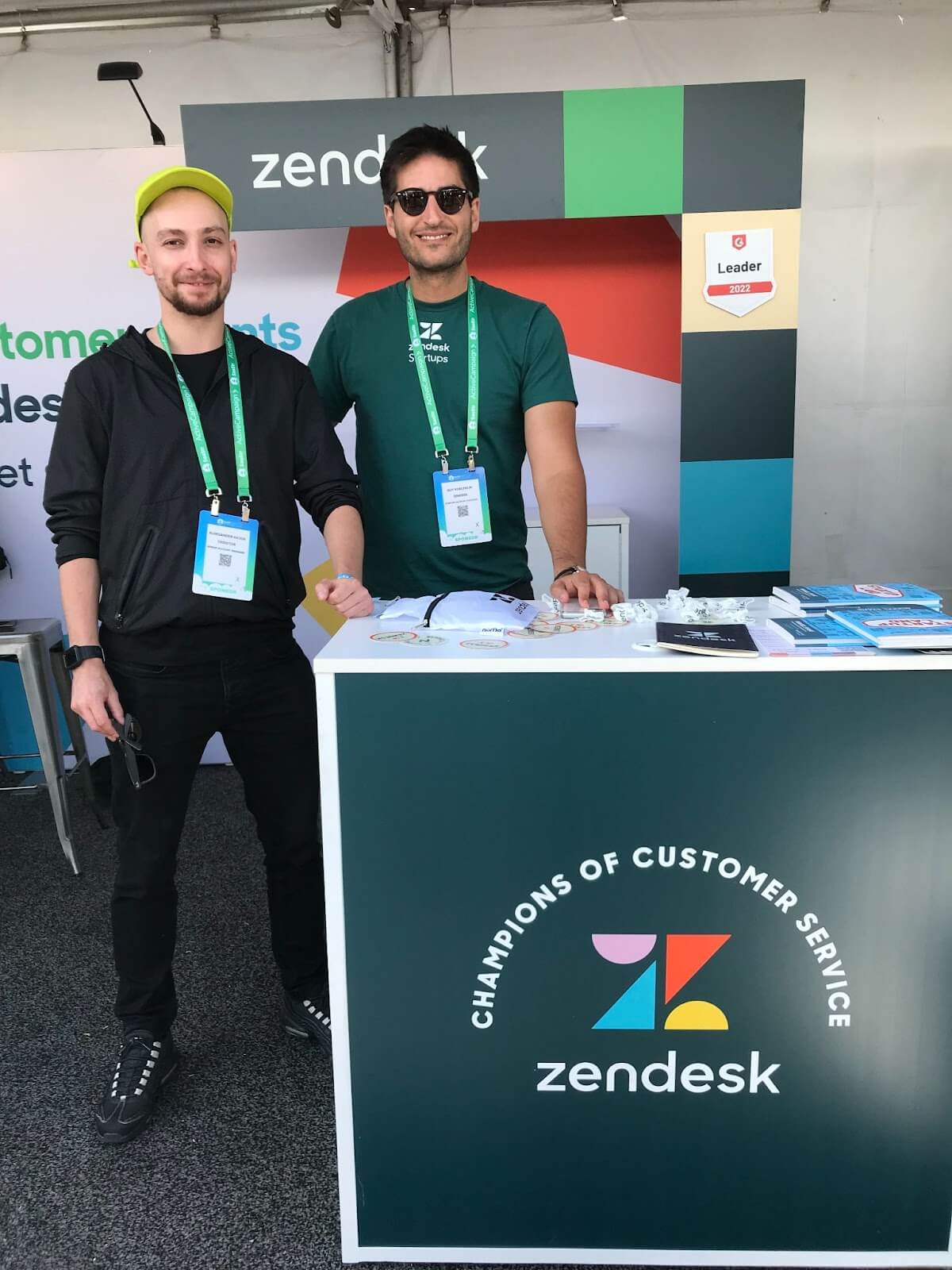 Drata and Vanta both deliver amazing software solutions for security and compliance automation. Their expertise helps to protect and monitor the client's data in accordance with SOC 2, ISO 27001, HIPAA, PCI DSS, GDPR, and CCPA, making the annual audits much easier, more cost-efficient, and less time-consuming.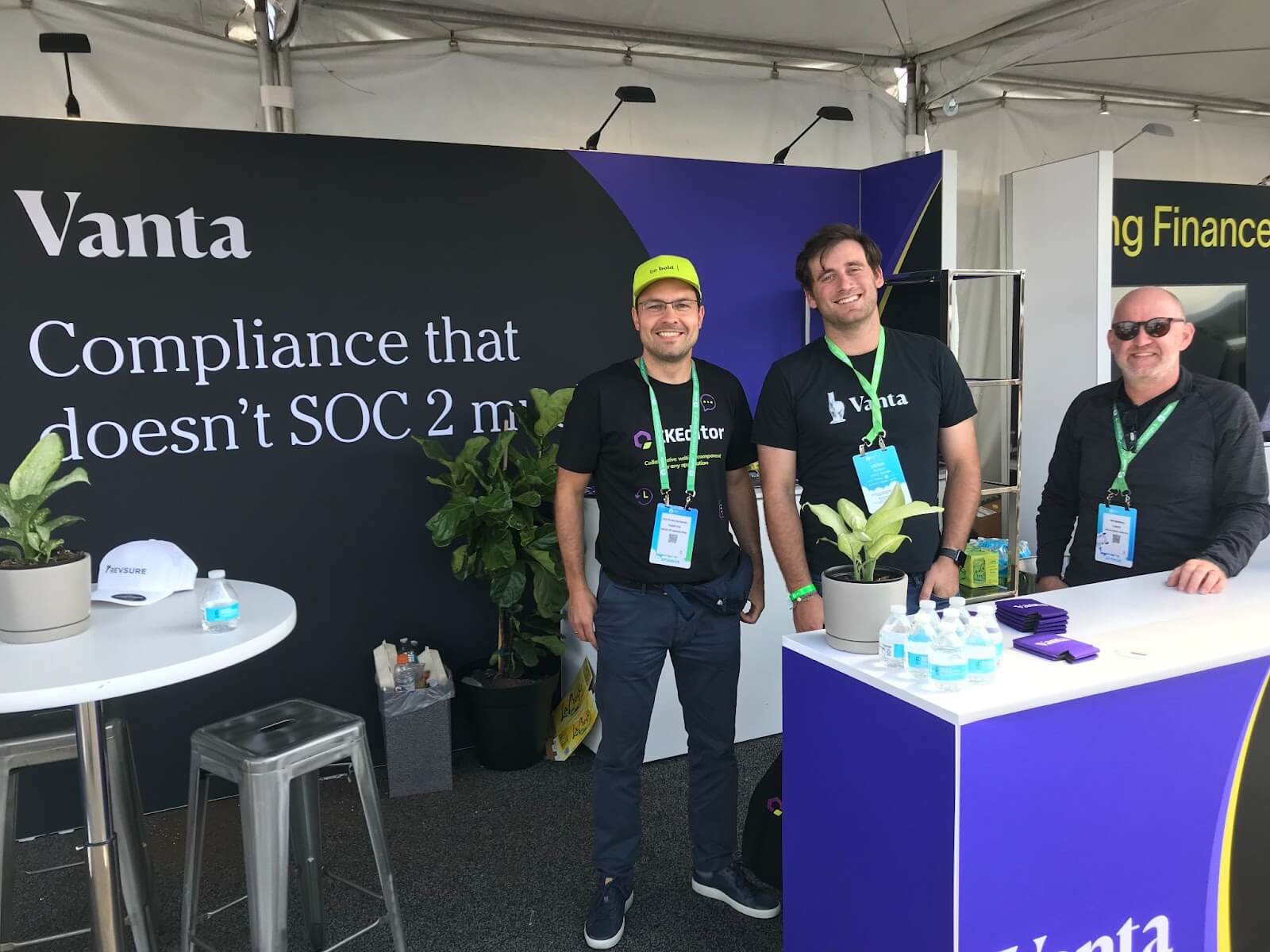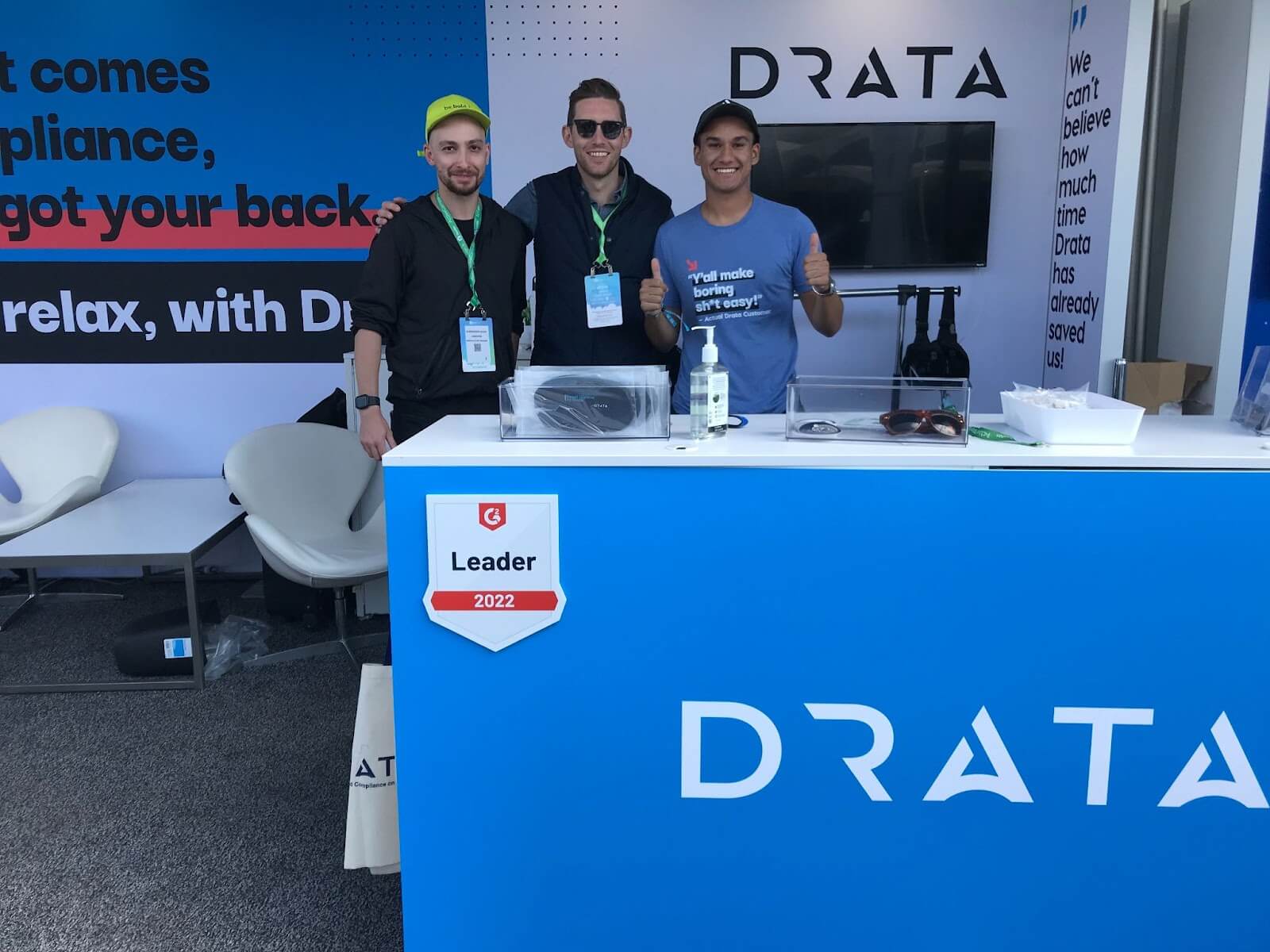 Sage delivers high-quality software that finds applications in multiple industries, including payroll, HR, commerce, logistics, customer relationship management, and finance. The ease of use and the feeling of confidence that customers experience enabled Sage to earn a strong position and enter the international market.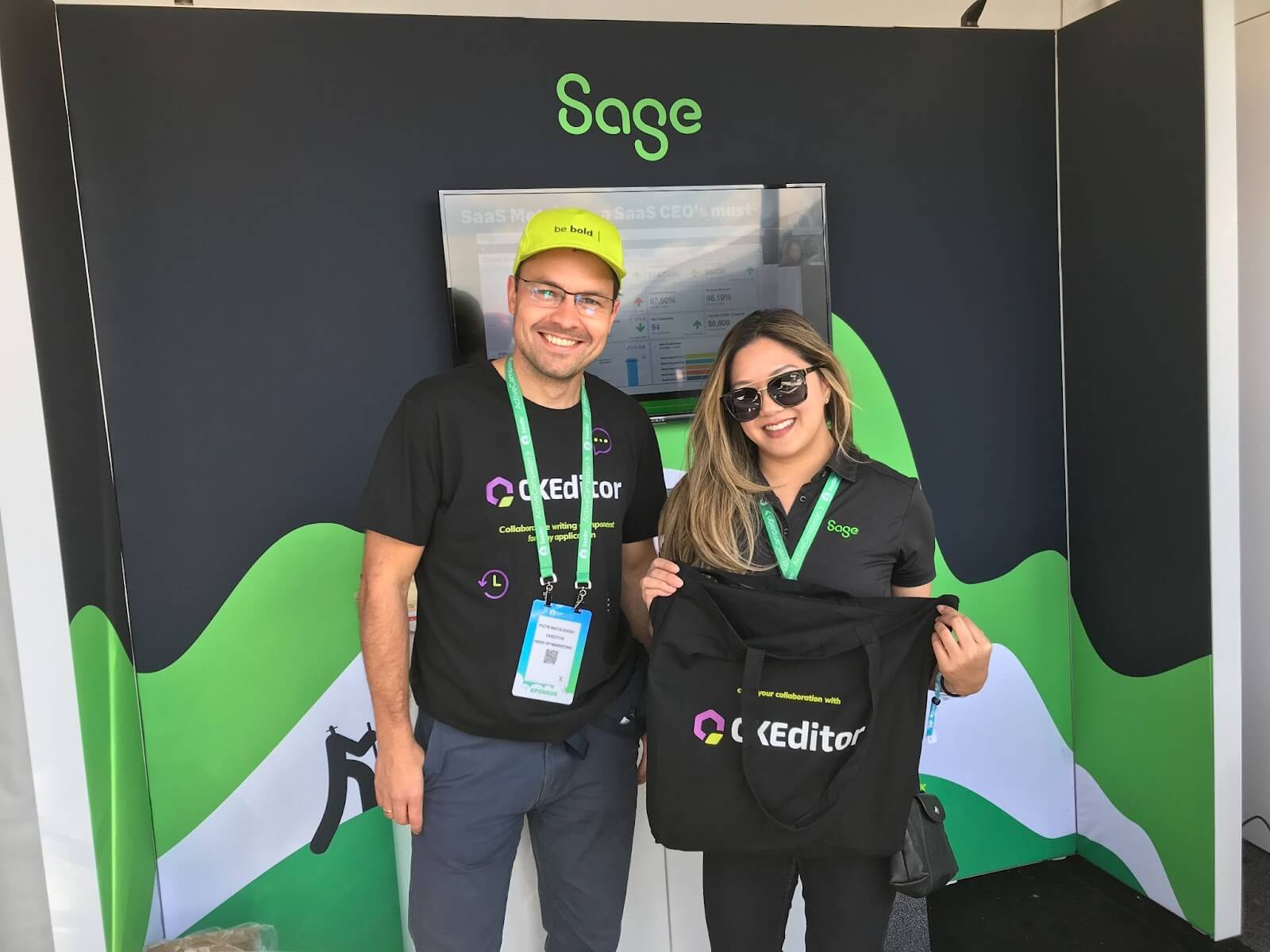 Meeting our current clients is great. But SaaStr Annual is much more than that! We were thrilled to experience a huge interest from companies that still need to implement content editing in their applications or are looking for more advanced software to replace their current rich text editor in order to extend the content editing options. CKEditor's Premium Features answer these needs and enjoy a growing demand in the SaaS universe. Two things we know for sure: 1) collaborative editing is the future, and 2) there are many ways in which SaaS companies can benefit from implementing Track Changes, Comments, and Revision History in a real-time or asynchronous mode in their software. At the event, we were asked a lot about our Collaboration features and Export to PDF and Word, and our team was ready to provide the answers sought!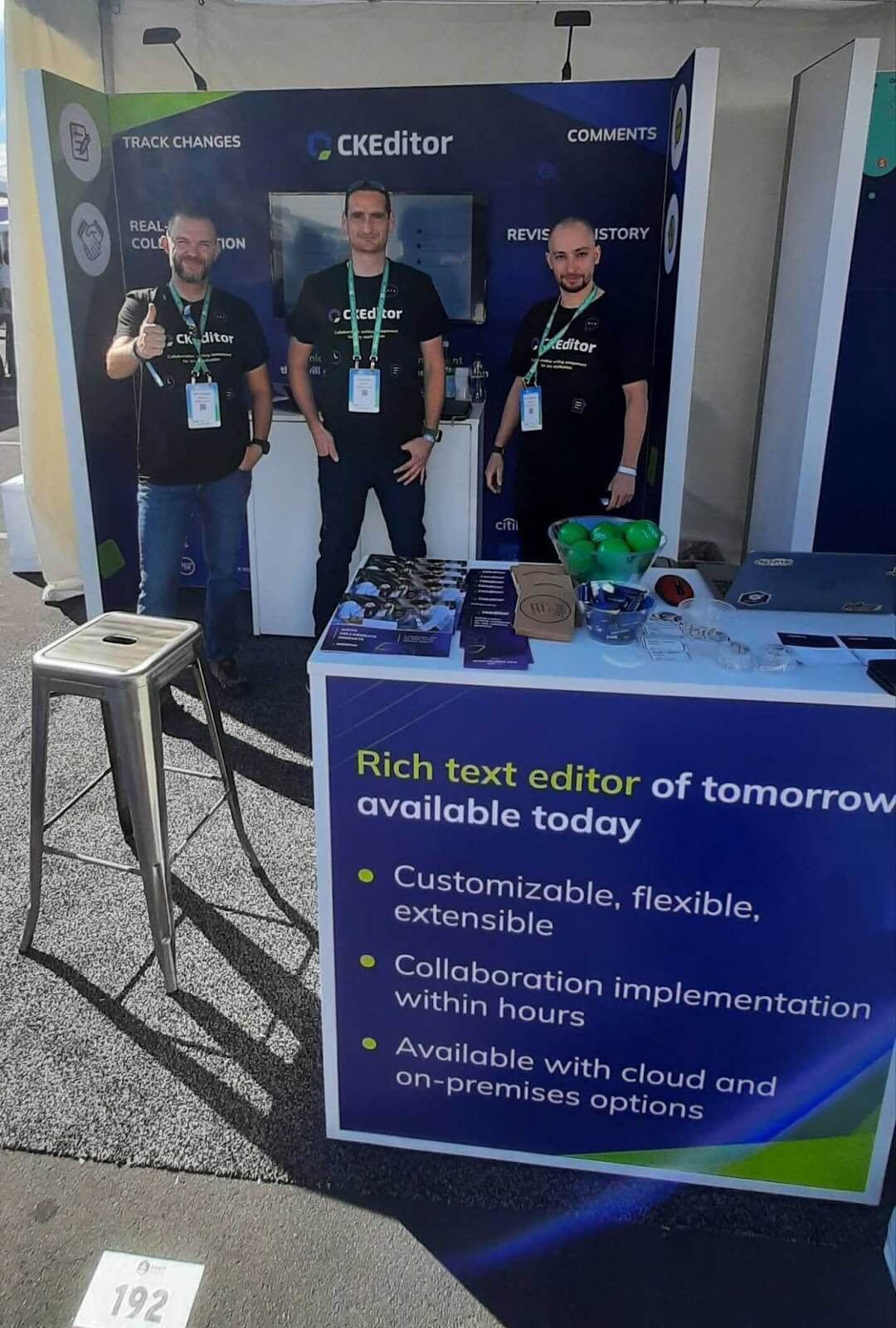 # Where people meet your product…
Our booth attracted many visitors, and that's because we have learned a lot from our first time at SaaStr Annual and we take our own advice to heart! Our swag earned a lot of praise, and it did its job very well—people were coming to our booth to get some cool gadgets and that was a start to many fruitful conversations about our collaborative WYSIWYG rich text editor.
Not to brag but we put a lot of effort into brainstorming ideas, which resulted in some properly wild designs with clever references to our product. Among the most popular ones, we can name hats, T-shirts, bags, and yoyos.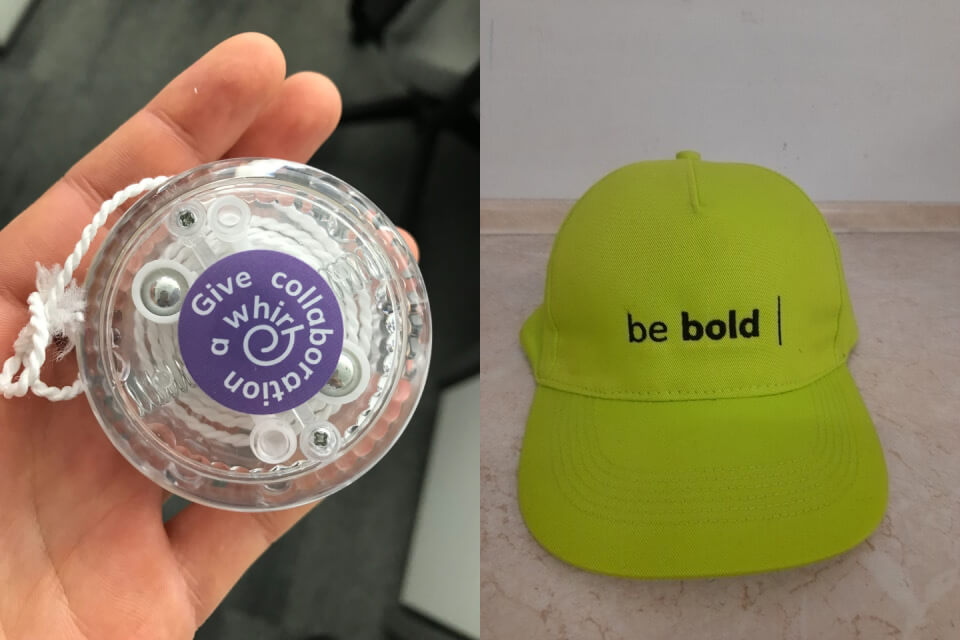 If you get your swag just right, it will bring traffic your way. This can be right away during the event, but what swag actually does is spread your brand into a broader space, and that may even lead to some new clicks later on. On top of that, you can use it as a teaser prior to the event to engage with the community online (as we did in the tweet below):
#SaaStrAnnual2022, we are ready 🤩 Booth 192 will have all the answers you need to implement #collaborativewriting in your app, plus some really cool 🥶 gifts. Pssst, there will be a surprise too...
But first, some tips from last year's #saastrannual: https://t.co/pGun6oWW2T pic.twitter.com/Us12Mvys5P

— CKEditor (@ckeditor) September 10, 2022
Another great way of drawing more people to your booth is coming up with an original activation. Activations are unique experiences offered to attendees that will nudge them in a positive way to take the desired action you have in mind, be it visiting your booth, signing up for a trial, following you on social media, or anything else. This year, we have also managed to come up with a really cool activation in the form of a raffle that made us stand out from among many other exhibitors:
Helloooo #SaaStrAnnual2022 🤗 Drop by booth 192 to get your content creation future-ready and a chance to win the content creation tool of the past to satisfy your nostalgia 🥰 Follow us on Twitter for the final announcement! #saastrannual @saastr pic.twitter.com/l78FzR0ZHv

— CKEditor (@ckeditor) September 13, 2022
We were happy and excited to announce the winner and this way we got introduced to yet another great SaaS company. Yapla is a software publisher dedicated to Non-profit Organizations. It markets an all-in-one payment and management platform, which helps NPOs save time and optimize their funding. Yapla's software automates membership management, manages events, collects donations, and facilitates accounting. On top of that, it includes a powerful website builder.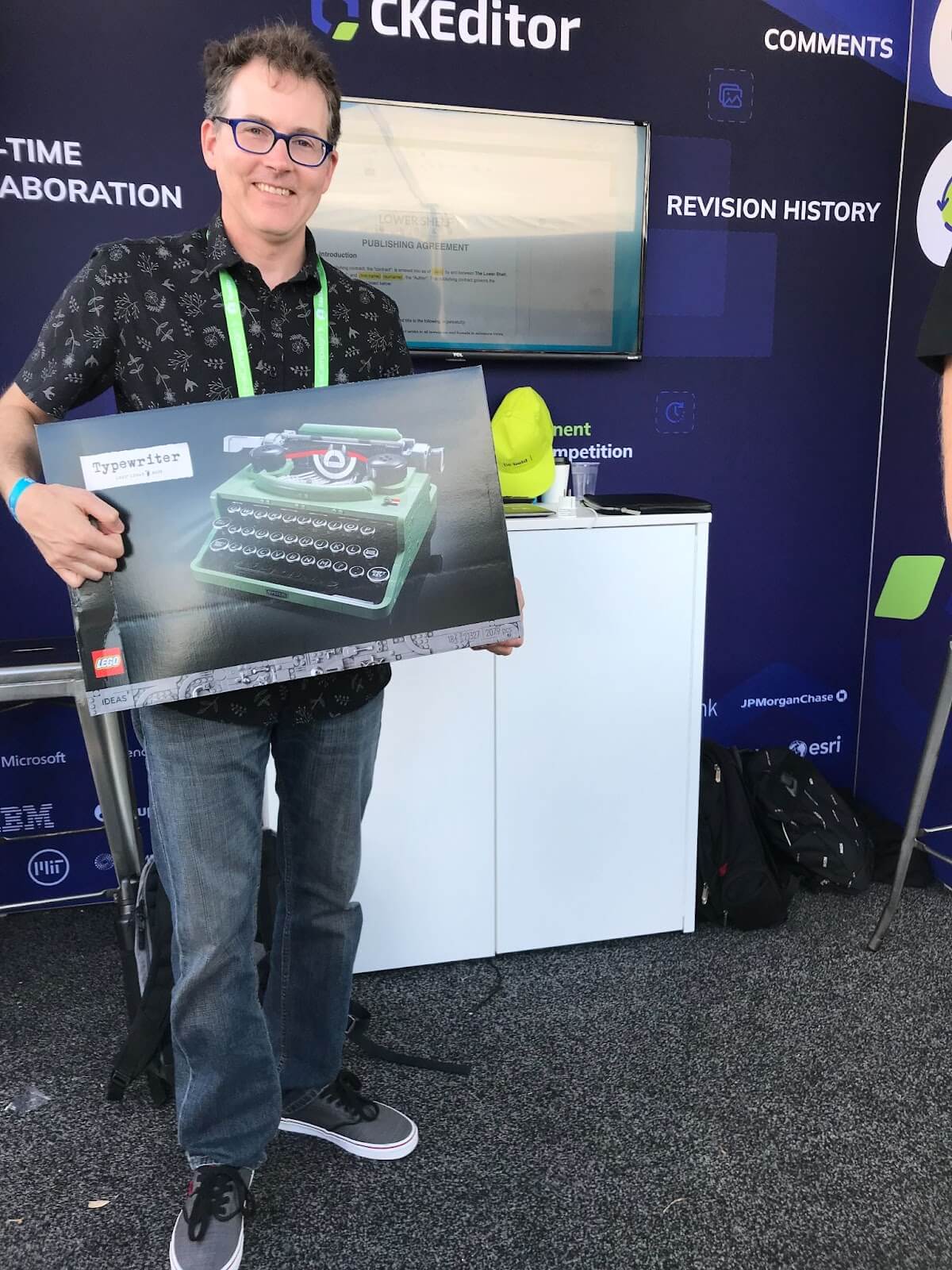 These are just a few conclusions from this year. If you would like to get more tips for exhibitors in a post-COVID world, we have a separate article dedicated to this subject.