Importance and future of collaboration: insights from developers survey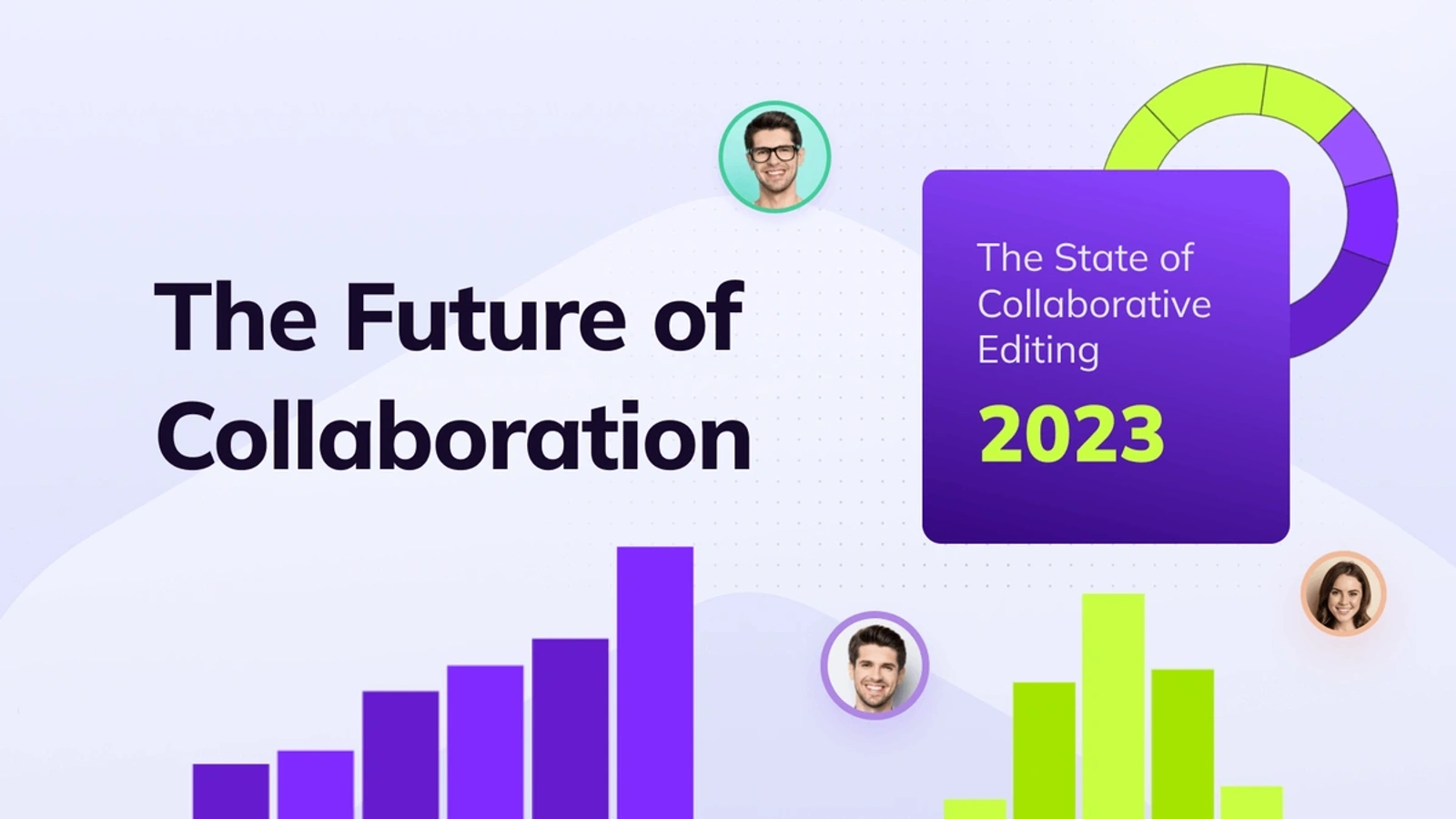 If there's one thing we've all learned lately, it's that the future of work is also the future of collaboration. The new normal of remote work and distributed teams, means groups that work together are the most effective. And the collaboration trend has revolutionized the tech platforms we use every day. But it's so far had little impact on the key component that underpins this software: the rich text editor.
Rich text editors are so commonplace, we hardly even notice when we interact with them . Until something doesn't work the way you expect it to – like you can't leave a comment on a document, or you have to wait for someone to finish editing it.
Collaborative editing began trending in word processors after the launch of Google Docs. Collaboration features are now standard across many apps, but for the most part, the humble rich text editor is yet to join the party. And people have started to notice.
Our 2023 State of Collaborative Editing Report sought to find out more about collaboration trends as they apply to rich text editors. The results show that people on both sides of rich text editors are well aware of the need for change. Developers know what people have come to expect from a rich text editor, and end users are making their preferences very clear.
But collaboration isn't a monolith – it can be real-time or asynchronous collaboration, and involves a set of tools all designed to improve communication, feedback, and knowledge sharing. Collaboration can improve tools like a CMS, for example, but the best way to make a CMS more collaborative depends on what you're using your CMS for.
We asked 1,100+ professionals working with rich text editors for their thoughts on collaboration, future priorities, timelines for implementation and more. Read on to find out what we learned about the future of collaboration.
# Importance of collaboration: It's a critical feature for most
The results of our survey underscore the importance of collaboration. Users want it, developers are building it, and everyone sees collaboration features as must-have tools for the future of rich text editors. Of course, that's just the start of the story. We also needed to drill down to find out which specific collaboration features people were prioritizing, too. But first, let's deal with the big questions.
Get more insights
# How important is collaboration in your app?
The results here are unequivocal. 60% of developers believe collaboration features are extremely or very important to their app. That's a significant majority of people who see the importance of collaboration.
In stark contrast, less than 10% of people think collaboration features are unimportant. Don't be surprised to see that figure drop in subsequent years. Both results underscore the growing need for platforms that prioritize collaborative work.
# How interested are your users in collaborative editing?
This is one area where developers and end users are in total agreement. 52% of developers have seen serious interest from users in collaborative tools and features. And a further one-fifth of people, 22%, have shown moderate interest in collaboration. No doubt the push reflects how commonplace remote and hybrid work have become.
It's an important reminder that collaboration trends aren't just being driven by developers. Clearly, consumers are actively seeking out rich text editors that prioritize collaborative features – and it points the way to the future of collaboration.
# The future of collaboration: timelines and priorities
# When do you expect to integrate collaboration into your rich text editor?
75% of people will add collaboration features within the next two years. Collaboration is the future, and it's coming soon. In fact, nearly two-thirds, 63%, said they plan to implement collaboration within the next 12 months.
And when you remember both these figures include the 18% who already have collaborative tools, you can see collaboration is poised to become widespread in the near future.
# Which collaboration features are critical for you in the next five years?
Since "collaboration" means different things to different people, we asked everyone which specific features were most important. Real-time collaborative editing is the clear priority for 45% of people.
But it's not the only must-have feature. More than one-third also want options including track changes, revision history, user management. This shows that, rather than a single standout tool, a mix of different complementary collaboration features is what most people are looking for.
Get more insights
# More on the State of Collaborative Editing survey
All these insights come from our annual survey of tech professionals around the world who work with rich text editors. The goal is to take the temperature of the rich text editor industry to find out more about the future of collaboration.
To get involved in next year's survey, sign up to our newsletter below, and you'll be the first to know when it goes live.
In the meantime, you can read the entire 2023 State of Collaborative Editing report for free.