Collaboration features demo
Track Changes, Comments and Revision History. All of them are available in real time or asynchronously.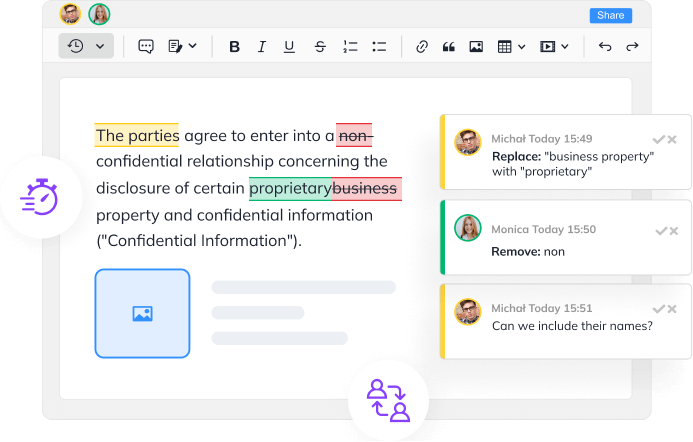 Test out our collaboration features, such as Comments, Track Changes and Revision History. If you would like to explore the real-time collaboration, switch to Real-time Collaboration demo.
Share the demo link with your colleagues to bring everyone into the same document. Add comments, track any changes, and check previous versions with revision history. If you do not wish to collaborate in real-time switch to Collaboration demo.
Share this link with your colleagues and collaborate in real time.
Note
This is just an example implementation. The way the editor looks, how the user's presence list is displayed, and which features are enabled – it's all up to you.
Also, some features are hard to present in the demo 😊 For instance, you can use webhooks to notify users on changes made in the document.
You can use real-time collaboration as a SaaS service (simple to setup & maintain) or as an on-premises solution (have full control over all your data).