CKEditor Weekly for October 5, 2015
Here is your CKEditor weekly update. We are almost there with two new releases - CKEditor 4.5.4 and CKFinder 3.1. At the same time our team is getting bigger as we kick-start the development of CKEditor 5. Two weeks ago we also enjoyed our CKSource meetup and learned a lot about Holacracy. Find out more!
CKEditor in Review
CKEditor 4
CKEditor 4.5.4 passed the testing phase and is ready to be released any day now. During the last two weeks we also closed a few tickets:
Other than that, we continue to work on a couple of bigger tickets:
Rewriting our workaround for Blink and WebKit's selection system limitations (this work should fix a good bunch of issues).
Other Projects
CKFinder 3
We are still working on the upcoming release of CKFinder 3.1 and we are already in the testing phase. Last weeks we also managed to change file:getIcon API and add folder:getIcon API requests.
Around the Net
Team Updates
Two weeks ago we have held a CKSource meetup in our Warsaw office. Besides having lots of fun, we have discussed and practiced Holacracy which will become our weapon of choice in becoming a fully self-managed company. We will let you know more about how we are adopting this system as we go along.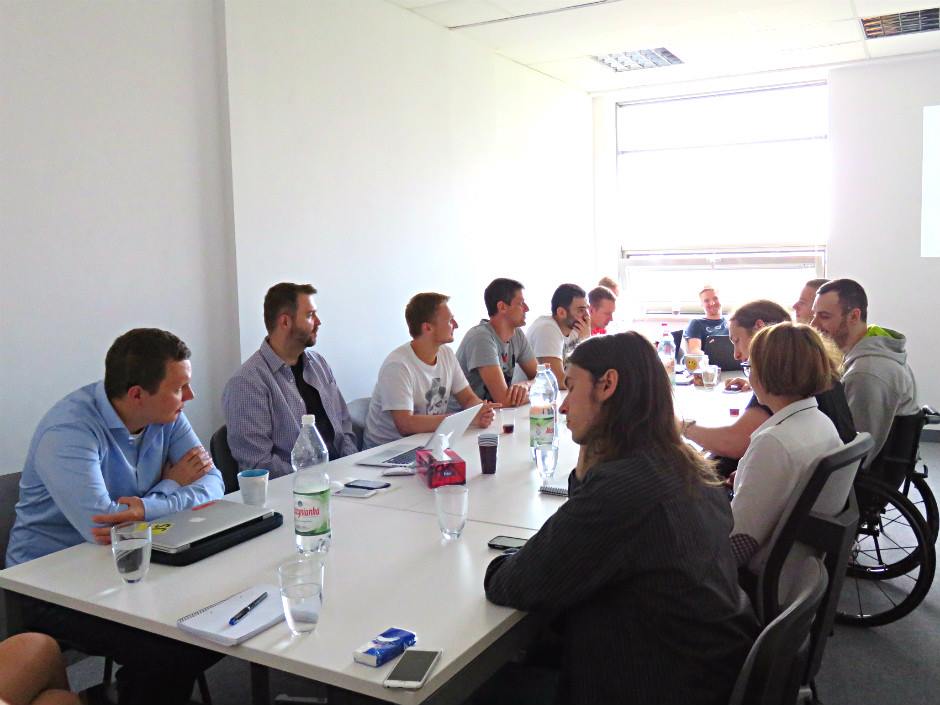 Our team grows in numbers! We welcome Rafał Stalewski (Sales Manager with years of experience in selling business software solutions to enterprise customers) and Tomasz Jakut (JavaScript Developer who is a Polish JavaScript/web development community activist and describes himself as a 'web conservative'). Find out more about our new colleagues.
One conference down and one more to go! Last week our colleague Tadeusz Piskozub delivered a talk about WebGL during the Warsaw JavaScript Meet.js meetup. This month our CKEditor Project Lead, Frederico Knabben, will be speaking at the upcoming T3CON Europe. The topic of his talk is "The Future of Rich Text Editing".
That sums up the last two weeks. If you would like to be featured in one of our CKEditor Weeklies, or have an interesting tidbit that relates to CKEditor, leave a comment below or contact us.
Enjoy the week ahead!