CKEditor Weekly for June 8, 2015
Once again, we bring you two weeks of CKEditor related updates in one piece. Read on for more!
CKEditor in Review
Work on CKEditor 4.4.8 and 4.5 continues with 4 and 12 tickets closed respectively in both milestones. Just a few tickets left in both milestones combined, so we plan to start the testing phase at the end of this week or the beginning of the next week.
CKEditor 4.5 API documentation is currently being reviewed and expanded.
Quick update on CKEditor 5 for the last few weeks:
The initial documentation for the Globalization aspects of CKEditor 5 has been published.
Working now on the design and documentation of the Data API. This will be the focus for the next period.
More work has been done in the Document Data Model prototype in terms of stabilization and performance.
Other Projects
CKFinder 3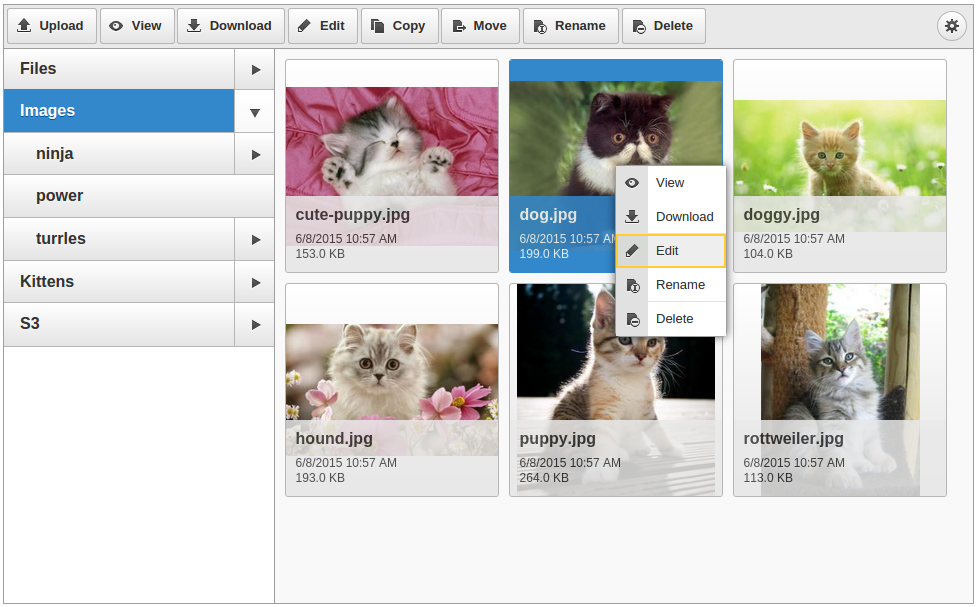 We are still pretty busy with working on the final release of CKFinder 3. During the last two weeks we were able to:
Update translations: cs (Czech), da (Danish), el (Greek), eo (Esperanto), es (Spanish), et (Estonian), fa (Persian), hr (Croatian), it (Italian), ko (Korean), lv (Latvian), no (Norwegian).
Add protection against caching issues after upgrading CKFinder.
Improve keyboard navigation by:

making all UI elements accessible using keyboard,
adding support for more keyboard shortcuts,
ensuring correct tab order across the whole application,
ensuring correct arrow keys navigation where applicable, e.g. across toolbar buttons,
fixing leaking hotkeys in dialog windows.

Significantly improve the look of focused elements.
Fix various focus-related issues including:

incorrect focus on the first file in a folder if it was selected earlier,
restoring focus after viewing a file,
focusing elements in the Upload panel,
reserving focus on the Maximize/Minimize buttons.

Fix the appearance of the Settings panel.
Fix positioning of the context menu and disabling the native context menu.
Fix refreshing root folders in compact mode.
Optimize the perceived startup time of CKFinder.
Around the Net
A new case study, which elaborates why Promisan chose CKEditor as its WYSIWYG application of choice for their enterprise resource planning system, has been published on CKSource website.
Our Accessibility Checker has been reviewed on Opening Accessibility blog and mentioned on Accessibility Wins Tumblr
The effective_ckeditor gem was updated to version 1.7.3
Imgur - CKEditor plugin that helps you upload images to imgur in an easy way.
Simple Button - create an HTML button that acts like a link.
Chart - a proof-of-concept plugin that adds support for injecting charts into CKEditor.
Read only Source Dialog - this plugin shows the html source of the editor content in read-onlymode.
ACDC Placeholder - this plugin creates placeholder text which has click event attached to it.
Team Updates
We are happy to welcome aboard Tadeusz Piskozub and Szymon Cofalik – talented JavaScript developers who joined the CKSource team! Find out more about our new colleagues.
That sums the last two weeks. If you would like to be featured in one of our CKEditor Weeklies, or have an interesting tidbit that relates to CKEditor, leave a comment below or contact us.
Have a great week ahead!