CKEditor Biweekly for October 5, 2016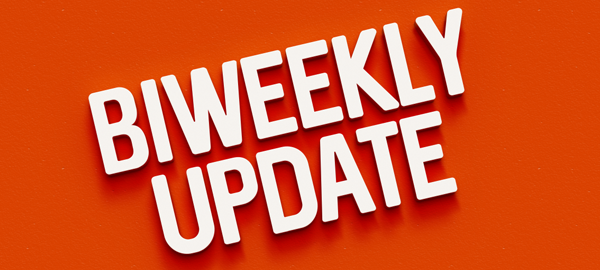 Here is the latest update on our projects. Find out more about our progress with the upcoming releases of CKEditor. Read on for more!
CKEditor in Review
We continue to work on CKEditor 4.6, at the same time making progress with CKEditor 5.
CKEditor 4
CKEditor 4.6
We aim to release CKEditor 4.6 by the end of this month. We are happy to let you know that a new default skin for both the editor and built-in Accessibility Checker have been finally merged into the release! We are really excited to see how you will enjoy the new look of your favourite editor.
We have also implemented a set of features that show the available hotkeys to the end user as well as a new way to enforce alternative text in Enhanced Image plugin (thank you Andrey Fedoseev!).
CKEditor 5
CKEditor 5 v0.3.0 is on its way. During the last two weeks, we were focused on finalising iteration 3. It brings two new important features:
Links feature, which landed on master two weeks ago. We spent the last two weeks polishing its UX.

Lists feature, which landed on master a week ago. This is the most complex CKEditor 5 feature so far, and we are very happy with the results. Thanks to the fact that we decided to represent lists in the data model as a flat structure of listItems (instead of HTML-like nested ul > li > ul > ...) we got an automatic integration with other features like the Enter or Delete keys and the headings feature. The normalised data model also meant that some tricky topics (like merging subsequent lists when e.g. a paragraph separating them is deleted) were already handled in all possible scenarios. This is a huge step forward comparing to CKEditor 4, because we do not have to code a specific behaviour for every scenario.

The lists feature is already available for use and we plan to close nested lists support in the next iteration. It is almost ready, but we did not manage to stabilise it in iteration 3.
Other than that we worked on various bug fixes and improvements which concluded iteration 3. This means we will release CKEditor 5 v0.3.0 in a couple of days.
The team is currently switching to the next iteration. We will post details about its scope soon. Stay tuned!
Other Projects
CKFinder
We are happy to announce that CKFinder 3.4 for both PHP and ASP.NET has been released. This is the next major release for the new CKFinder 3 line that introduces a lot of new features (especially for ASP.NET), two new localizations and several performance and user experience related improvements. Alongside this release, CKFinder provides also a Symfony 3 bundle for easier integration in your projects. Read on to see what else this new CKFinder version has to offer!
Around the Net
This sums up the last two weeks.
If you would like to be featured in one of our CKEditor updates, or have an interesting tidbit that relates to CKEditor, leave a comment below or contact us.
See you again in two weeks!